Photos of an iPhone cookie baker, who admits to trolling for cops, has prompted laughs and sparked outrage on Facebook.
Edmonton radio station Hot 107 posted a split image of a man behind the wheel holding what looks like an iPhone. The second half of the image is a close up photo of what looks like chocolate cookies in the shape and size of an iPhone, with white icing providing the more intricate smartphone details.
Story continues below photo
The caption below the image reads, "Baked some iPhone cookies to trick cops into pulling me over, then I just take a bite and ask if cookies are against the law."
Hot 107 Edmonton posted the image, which was a stunt by comedian Randy Liedtke, on its Facebook page. Since then, the post has exploded with comments, most of which praised the cookies but panned the stunt.
"Why waste our city resources? Waste of theirs and your own time - cool cookies though," said Jenn SchmitzY'.
"Bahahaha!!! Too funny, yet such an asshole thing to do... LOVE IT," said Jacinta Morrissey.
"Cool cookies... but not a cool idea," added Xinger Kat.
In the end, the stunt may have educated many on the intricacies of the distracted driving law, as plenty of commenters pointed out that eating is covered under distracted driving laws.
Story continues below video
However, although eating a proper meal while driving is against the law, eating a snack or drinking a coffee is not.
Now, whether an iPhone cookie qualifies as a meal or a snack will most likely be up to a judge to decide.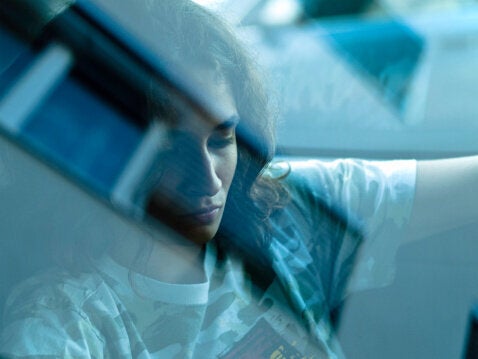 LOOK: Common Distracted Driving Violations