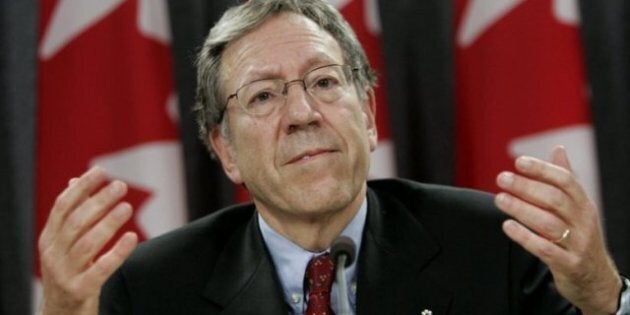 Cotler had complained his constituents were receiving calls from a research firm suggesting he was about to resign and that there would be an imminent by-election in the riding. Cotler, who has no plans to step down, said the calls were damaging to his reputation and impeding his ability to do his job.
The Conservatives admitted they were behind the calls, having hired Campaign Research Inc. to identify party supporters in the riding, but Tory MPs suggested that those phoning were instructed only to say there were "rumours" Cotler would resign, not that he had. House leader Peter Van Loan went further defended the Tories' tactics citing freedom of speech.
Speaker Andrew Scheer, the Tory MP from Regina-Qu'Appelle, ruled that despite the fact he was "entirely sympathetic" to the situation faced by the member from Mount Royal, and there was "no doubt that he had been bombarded by telephone calls, emails and faxes from concerned and confused constituents," he didn't believe that Cotler had faced "great difficulty" carrying out his duties.
"I am sure that all reasonable people would agree that attempting to sow confusion in the minds of voters as to whether or not their member is about to resign is a reprehensible tactic and that the member for Mount Royal has a legitimate grievance," Scheer said, adding that he hoped public attention on the issue would ensure that those performing voter identification would be more careful with the information they spread in the future.
"On the other hand, Canadians contacted this way should be more wary and judge more critically any information presented to them by unsolicited callers," Scheer added.
"After studying the precedents in these matters, I am not able on technical ground to find that a prima facie case of privilege exists in this case," the Speaker concluded.
Cotler told reporters outside the House of Commons he was disappointed with the ruling and that the Speaker had erred in his judgment.
"I think that the judgment, his judgment today, his ruling was mistaken, both in relation to the facts, in relation to the principles, in relation to the precedents, in relation to the law on breaches of privilege," Cotler said, adding there was ample precedent for the Speaker to rule in his favour.
Popular in the Community