 There could be trouble between Celine Dion and longtime husband/manager Rene Angelil: it's been reported she is no longer wearing her wedding ring.
American tabloid The National Enquirer -- according to Canada.com -- reports Dion wasn't wearing her ring when photographed on Oct. 29. Meanwhile, GossipCop.com said the Enquirer article added Dion "looks miserable" in new pictures with Angelil and "the normally outgoing entertainer appeared drawn, haggard, preoccupied...and very tense."
But GossipCop was also quick to downplay the Enquirer article, adding Dion always removes her wedding ring when she performs. The pictures were reportedly while she was en route to do a soundcheck. A source close to Dion described The National Enquirer article as "lame" and not based in fact. As for Dion, she has made no comment regarding the photo or article.
So it's quite possible that this story is about as real as the recent Celine Dion death hoax, one of many over the years.
"Sometimes it's freaky because I have to call my family about it. I was celebrating the birthday of my twins in Montreal and I was getting these phone calls saying there was stuff on Facebook that I was dead, Dio told Digital Spy. "The thing that worries me is my mom. It makes me a little mad -- she's 86 years old and if I'm not on the phone telling her I'm OK four seconds after it's on the news… it doesn't matter what they say, it's the impact it has on your family."
But one thing which isn't up for debate is the recall of Schwartz's deli meat, a company Dion and Angelil have a vested interest in as part of a conglomerate. CBC reports the At Home brand of smoked meat from Schwartz's possibly has listeria contamination. The meat was sold in Ontario and Quebec. The Canadian Food Inspection Agency says anyone who purchased the product should get rid of it or return it to the point of purchase.
Dion released her new studio album "Loved Me Back To Life" earlier this month which topped the Canadian charts and landed at number two on the U.S. charts behind Eminem. According to her site, the album has already gone triple platinum in Canada while also topping the charts in Belgium and Holland. Dion will play two shows in Belgium before a seven-night stand begins in Paris later this month. Dion launches a lengthy residency in Las Vegas commencing Dec. 30.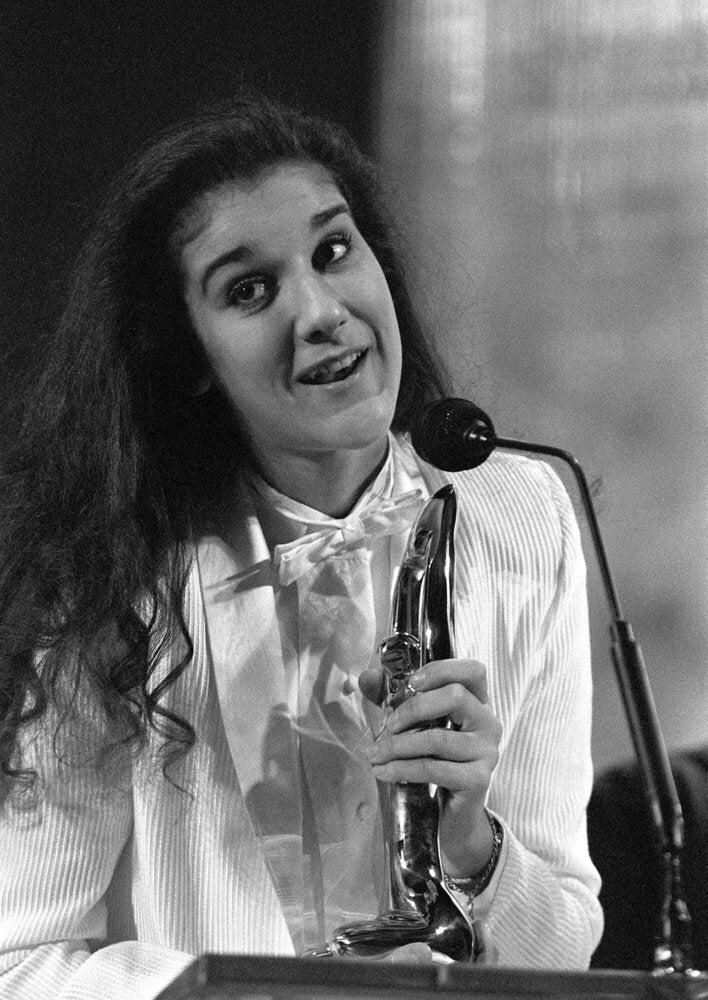 Celine Dion's Style Evolution (PHOTOS)