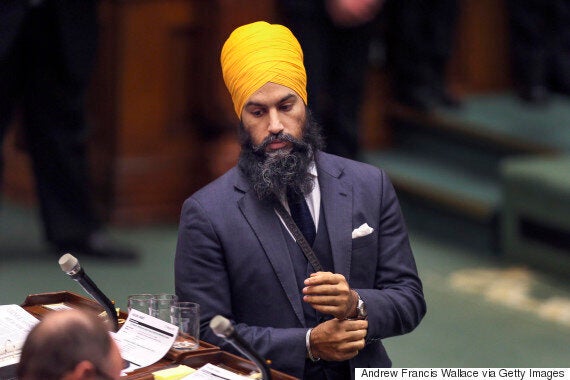 With Monday's announcement by Jagmeet Singh that he will compete for the leadership of the federal New Democratic Party, the current deputy leader of the Ontario party, is now making his much anticipated move to a larger political stage. The personable and popular Singh has been the subject of a number of accolades lately. He has been describes as a young and energetic leader, listed as one of the "50 most Influential people" by none other than Toronto Life magazine, and even more impressively, he has been named one of Toronto's best dressed men. High praise indeed.
He has an almost fanatical youth following in his riding of Bramalea-Gore-Malton and has distinguished himself in public life for his vigorous advocacy in the fight to reduce auto insurance premiums, while raising awareness about people forced to work in tenuous temporary jobs secured through temporary job agencies. Most recently, Singh, a 38-year-old criminal defense lawyer and fellow turbaned Sikh, seems poised to rock and roll his way to the leadership of the federal NDP party in the hopes he can rock federal politics itself and roll Justin Trudeau in the ultimate charm offensive showdown -- the next federal election.
In his quest for the leadership he will have some help. In addition to being popular amongst Sikh voters, he boasts the support of such NDP party movers and shakers as party youth wing co-chair Ali Chatur, Manitoba legislature member Nahanni Fontaine, Quebec organizer, former Layton speech writer Willy Blomme and Peel school board trustee Harkirat Singh. It has been said his campaign will be led by Michal Hay who is the executive assistant to Toronto city councilor Michael Layton, the son of late federal NDP leader Jack Layton.
While Justin Trudeau's approval ratings have dropped somewhat, pundits maintain this is normal 15 months post election easing and in no way does it indicate any trends for the future, nor provide any evidence of change in the fortunes of our current prime minister or his party. It is a hard reality that the 103 seat count held by the NDP in the 41st Parliament has almost collapsed to 44 in the current 338 seat lower house, while the Liberals have gone from 34 to 184 seats over the same period.
This reality means that Singh has his work cut out for him in the coming months. He will need to work hard, engage the party and the public well beyond his home riding and his home province, and gain a great deal of public recognition and trust before he can move against the current governing Liberals.
This upcoming leadership contest is going to be very worth following.
Jagmeet Singh is not without experience. He was elected to the Ontario Legislature in 2011, is currently the deputy leader of his party, and is his party's critic for issues concerning the Attorney General of Ontario and the Ministry of Government and Consumer Services.
One thing is certain in the leadership race to come; Singh bears watching and I for one will be keenly interested to hear his platform and see how he intends to lead his now lackluster party out of the doldrums and back to the status of a contender in the next federal election. We in Brampton know him to be a youthful, charming, intelligent, yes -- dapper, and currently popular politician. How the nation sees him both in this leadership race and should he win, as a leader of the Federal NDP Party, is at this point still very much up to him. This upcoming leadership contest is going to be very worth following.
Brampton-based Surjit Singh Flora is a veteran journalist and freelance writer.
Follow HuffPost Canada Blogs on Facebook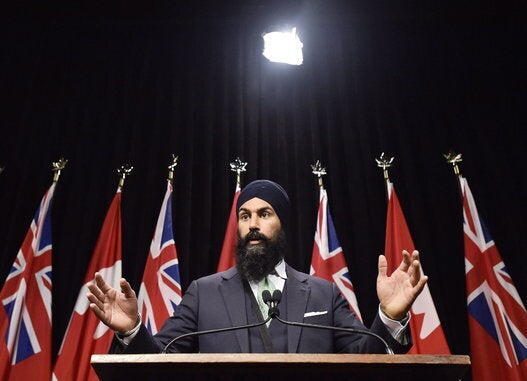 NDP Leadership Race 2017: Candidates
Listen to HuffPost Canada's podcast on the NDP's search for a leader: