Stacks of books, an empty Starbucks coffee cup, Post-it notes and old essays cover Brody Hatch's desk in his bedroom in Kingston, Ontario. Hatch, 22, is a Film and Media student at Queen's University, and while his desk might look like that of a student's, he is already thinking beyond graduation.
Hatch has created a website about himself, BrodyHatch.com, in hopes of gaining an edge over other graduates when he leaves Queen's next year. He also carefully manages his Facebook, Twitter, LinkedIn, Vimeo, YouTube and Pinterest accounts in case future employers are looking.
"I see it as that differentiator when it comes to being selected for a specific job or opportunity," said Hatch.
This might sound like a lot of work, but advertising oneself like a product on personal websites and social media platforms to develop a 'personal brand' is becoming a growing necessity for 20-somethings entering the job market.
A 2010 Microsoft study revealed that 79 per cent of hiring managers and job recruiters in the U.S. surveyed reviewed online information about job applicants, and Gen Y has figured this out.
"We are all making decisions in our day-to-day lives from the clothes we wear, the coffee we drink, and the people and places we associate ourselves with - and the combination of all of those things build our personal brands," said Hatch.
Of course, it's not as simple as creating an 'online portfolio' and having a completed LinkedIn profile. Social media, so pervasive in the lives of young people might be having a real impact on their mental health.
Sudies on the effects of Facebook and other social media platforms by California State University and the department of psychiatry at St. Joseph's Regional Medical Centre in New Jersey have shown higher rates of narcissism, isolation and alienation in Generation Y - more than any previous generation.
With social media sites frequently changing their privacy policies, this brings the added pressure of having to carefully monitor what pops up on online whether it was meant to be seen or not.
Research shows that between the ages of 18 to 25, young adults undergo a critical stage in mental development in respect to self-dependence, self-esteem, and career orientation.
While many 20-somethings are trying to find out who they are, personal branding adds pressure to not only figure this out, but also keep their identity consistent to attract employers.
Steve Dolson, 25, likes to talk about his beard.
"I've kept the red beard because it's a conversation point," said Dolson, who has thick dark brown hair. "A lot of people actually want to say something to me, like, "Why is your beard a different colour than your hair?""
Dolson is the owner of 2Social, a Toronto-based social media and branding agency. He helps companies, and people, brand themselves.
With social media platforms like Facebook, Twitter, and LinkedIn, job hunting has changed for Generation Y -resumes and covers letter are not always enough.
"Personal branding right now is huge," said Dolson. "It takes nothing for someone in an HR department to Google your name and see what comes up."
If an online personal brand is not focused or directive, Gen Ys run the risk of confusing prospective employers and having the opposite effect, said Dolson.
Katie Davis, a digital youth expert with Harvard's Graduate School of Education, investigates the role of digital media technologies in the lives of adolescents and the role they play in forming young peoples' sense of identity.
For Davis, it's the potentially long-lasting results of creating a public persona online that can put a lot of pressure on young adults.
"These features make young people's online identities more public than ever before, which may place pressure on them to put forth a carefully modulated, fully crystallized identity online," said Davis in an email. "From a developmental point of view, that's a lot to ask of a teenager who is still trying to figure out who she is!"
The stress of creating a consistent brand at the risk of not attracting employers can also lead to young adults being too afraid to show any part of their identity online.
"I've seen a lot of people tighten up about it and not actually be themselves online," said Dolson, who works with clients to develop their personal brands. "They're afraid of actually showing their personality now."
Tenille Tasker, 24, started developing her online personal brand two years ago when she launched her video-editing company, Bottega Creative. While Tasker has tried to stay true to her interests and her personality in developing her brand, it has made her more aware of what content she allows on her personal social media sites, like Facebook.
"I would never put a picture of me looking ridiculous," said Tasker in a phone interview. "It still needs to look professional."
Monitoring online content is especially important when 'delete' buttons do not necessarily mean unwanted content is gone forever.
The fear of embarrassing posts or pictures being accessible later on keeps Hatch especially vigilant about privacy settings on his sites. But sometimes things get forgotten—a quick Google search of Hatch's name revealed an old modeling site profile she no longer uses.
"I'm not ashamed of it, that's a part of my life that I've parted with, but I should remove it from being seen online in case anyone gets confused," said Hatch. "The Internet never forgets, and whether you regret posting it or not, that becomes your digital footprint, which ultimately builds and directs your personal brand."
This concerns Leslie Regan Shade, an associate professor at the University of Toronto's Faculty of Information. Shade studies social and policy issues of the Internet, including complications that have arisen with social media—like privacy.
"Can they erase their identity? Does this identity stick around forever? Is there a way that they can go in and change that identity?" said Shade. "We are putting information and things out there because we feel we have to do, whether it's to get a job or secure an unpaid internship, or to somehow show the world what kind of person we are, but then by doing this…we give up a lot of our personal information."
Young adults should read the terms of service websites they are using to make sure they understand where their information is going and how long it will be accessible, said Shade.
With social media sites like Facebook frequently changing their privacy policies, it can be difficult to keep track of what information is being made public. Often, the only option is for users to stay updated on these changes and understand what impact this can have on their online information.
"Often the default setting for privacy is to make it as public as possible, rather than to have the default be as private as possible," said Shade. "So there's lots of issues about changing privacy policies and understanding of the terms of services of privacy policies, the legal language that's used, etc."
With the multitude of platforms available to use in the branding process, it can be difficult and overwhelming to navigate which makes the most sense. Mike Palombo, 22, works for a marketing agency in San Francisco and helps young people develop personal websites.
"It's always important to remember that you don't need to use every single channel," said Palombo. "You kind of have to figure out, figure out what your career goal is and what channels are going to be most useful to get you there."
Video-sharing sites like YouTube and Vimeo can be a great platform for aspiring filmmakers, musicians and comedians. Photographers and visual artists might find the photo-sharing site Flickr more useful, while writers can hone and show-off their skills by starting a blog.
If Gen Ys are stuck figuring out how to best brand themselves and want to avoid becoming overwhelmed by the process, they should focus on exploring their interests and what makes them different—like a beard, said Dolson.
"Many times when you try to remember someone, you remember some sort of difference or something that caught your eye," said Dolson. "If you have something different about you, it's a conversation starter."
This feature was produced by Sam Fernandes, a student in Ryerson University's School of Journalism, in partnership with The Huffington Post Canada.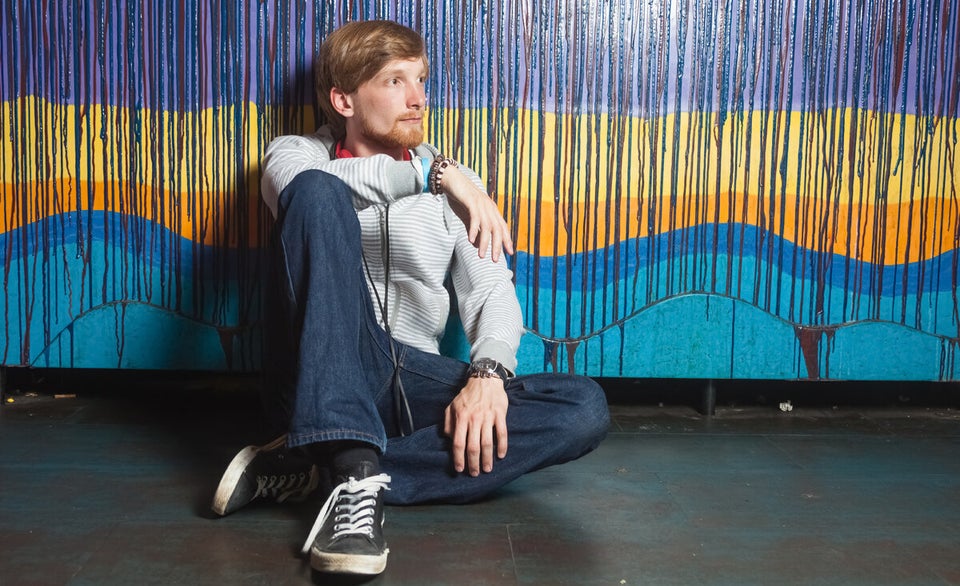 The Canadian Millennial: Survey Says