Over the last few weeks, as expected, there has been a transition in the media headlines from the antics of Ford to the augury of flu. The beginning of winter usually signals the onset of the annual influenza influx and the usual messages to increase hygiene and seek out the vaccine. But unlike the last two years, the urgency of this year's message has grown significantly as the number of confirmed cases has exploded and the severity of illness has taken public health officials by surprise.
By all accounts, this wasn't supposed to happen. Even as far back as November, the flu season was expected to be normal with only a small percentage of cases -- the elderly and very young -- requiring medical attention such as hospitalization. Yet, as seen by the Public Health Agency of Canada, by the middle of December, there had been a spike in cases affecting all ages.
Just by looking at these two facts alone, there was more than enough reason to believe that the virus that caused the pandemic from 2009-2010, better known as H1N1pdm or "swine flu" was back. During that 16 month scourge, some 3.5-million people were infected and 428 people died. Long lineups for the flu vaccine were common and the overall feeling in the community was one of fear. By the time the pandemic was declared over in August of 2010, Canada had been put through a wringer and was glad to be able to move on.
The laboratory data has since confirmed what officials have feared: swine flu is back and responsible for over 70 per cent of the cases seen to date. But even as this mystery is resolved, another more sinister one is upon us. It comes as a result of the severity of the disease in those with the strongest immune systems. To date, over 75 per cent of people admitted to the intensive care unit are between the ages of 20 and 64. There is every indication that this form of H1N1pdm is not the same one seen by most in 2009-10. Instead, this might be an evil cousin or, as flu researchers call it, a virulent quasispecies.
The concept of a quasispecies is well known in the microbiological world although rarely discussed in the public realm. It is similar to a faction of a particular species that has somehow evolved and adapted to improve its ability to survive and thrive. The actual mechanisms are quite complex and only a few have mastered the understanding of these rogue strains. However, when one comes about, it can leave even the most confident researcher scratching his or her head wondering what has happened.
In 2009, amidst all the surveillance and detections, one such quasispecies was identified. It differed infinitesimally from the normal H1N1pdm strain and was only seen in a small percentage of cases. However, what it lacked in presence, it made up for in pathogenesis. Known as the D225G mutant the virus could cause a more severe infection and leave even the hardiest person weakened to the point of death. Thankfully, back then, there was little indication that D225G was going to come to Canada...at least that year.
But now, it seems that this quasispecies, as well as two others known as Q226R and L194I may have made their way to the United States. So far, 13 deaths in Houston nine in Dallas County and seven in Oregon may be attributed to these newer strains. Many more may also be accounted as the CDC acquires and analyzes samples.
In Canada, no evidence yet exists to determine whether the rise in cases -- and deaths -- are due to original pandemic H1N1 strain or these menacing mutants. Only time will tell as laboratories do their best to determine the types of viruses circulating the country. With any luck, more information will be known in the coming weeks and the picture will be clearer.
Regardless of the nature of the viruses, however, there is every reason to be even more vigilant this winter and do everything possible to avoid becoming infected, including proper hygiene and acquisition of the vaccine. While this may not have been as great a priority over the last few years, there is every indication that the current explosion of cases is merely the beginning. For those who were infected in 2009 and/or were vaccinated, the threat is lessened although prudence is always recommended.
As for those who were lucky enough to avoid infection during the pandemic and/or not yet been vaccinated, the best option is to eschew infected people and be alert to any potential changes in health. As has already been seen with H1N1pdm and in particular these three mutant strains, symptoms can happen quite quickly and if they are not managed quickly, can lead to serious consequences.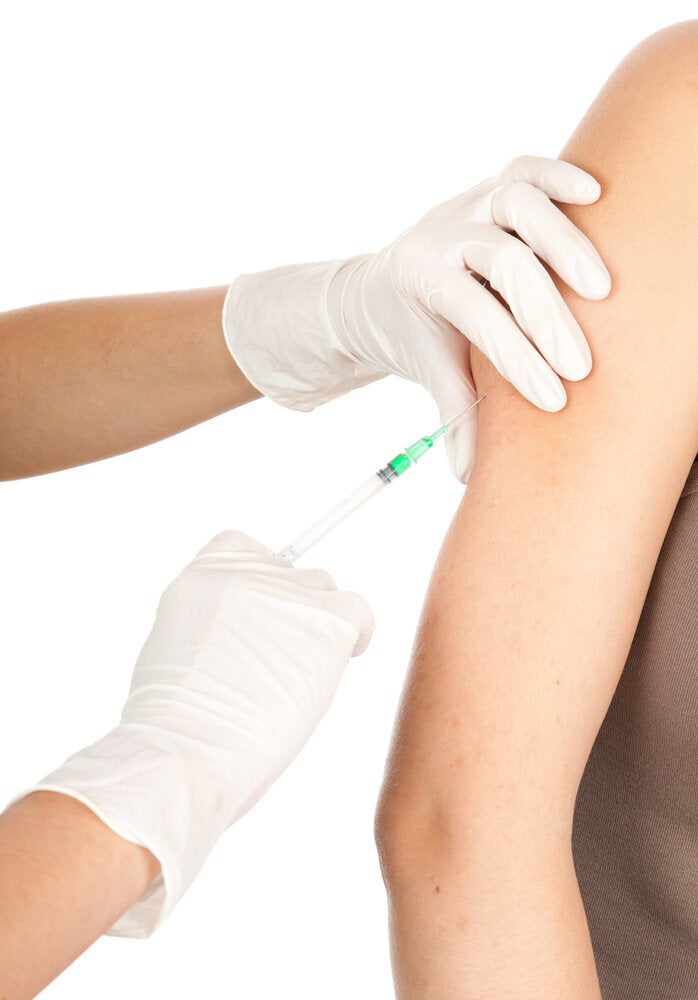 21 Facts About The Flu
Popular in the Community