OTTAWA — Canada is about to skirt international law, the NDP suggested Tuesday after Prime Minister Stephen Harper announced that Canada would begin bombing missions in Syria without President Bashar al-Assad's invitation.
Speaking in the Commons, Harper said the government has decided not to seek the express consent of the Syrian government before expanding airstrikes into its territory.
"Instead, we will work closely with our American and other allies who have already been carrying out such operations against ISIL over Syria in recent months."
Under questioning from NDP national defence critic Jack Harris and Leader Thomas Mulcair, the government suggested that the legal basis for Canadian air strikes in a sovereign country is the same one that the Americans have been using to bomb targets in Syria – ISIL is a threat to Canada and its allies.
"As our allies have indicated, they are taking necessary and proportionate military action in Syria on the basis that the government of Syria is unwilling or unable to prevent ISIL from staging operations and conducting attacks there, including ultimately attacks that include this country as a target. That is the legal basis on which we are proceeding," Harper said.
This is a notable departure from Harper's position in the fall when the Conservatives first outlined the mission in Iraq and a possible role in Syria. He told the Commons then that the government would bomb ISIS targets in Syria only with the express consent of the brutal Assad regime.
"We will strike ISIL where, and only where, Canada has the clear support of the government of that country," Harper said on Oct. 3.
"At present, this is only true in Iraq. If it were to become the case in Syria, then we will participate in air strikes against ISIL in that country also."
Harris, the NDP critic, said that the government is ignoring legal advice received in the fall and that now its "only excuse" is that "everyone else is doing it, so we are going to."
"The U.S. are doing it, and they have reasons that are not well accepted, and some of the Arab states, they are the only people who are there," Harris said, of the bombing mission in Syria, which includes only a handful of nations and no other Western country.
"No one has stopped them, but that doesn't mean that it is legal," he said.
"[This] means that Canada is acting as an outlier in international law," Harris told HuffPost. "This is not Canada's tradition. Canada's tradition is to uphold international law. Canada's tradition is to try to assist and convince others to uphold international law…. That would be totally contrary to Canada's history and traditions."
Liberal national defence critic Joyce Murray said she is not a legal expert but that the government needs to "substantiate" its claim and lay out what exactly its legal authorization is.
The Canadian Forces currently active in Iraq are there at the invitation of the Iraqi government.
University of Ottawa law professor John Currie told HuffPost the Conservative government seems to be using a self-defence argument that the United States asserted after 9/11 that maybe there was a right to use self-defence in another state's territory against a non-state actor, such as a terrorist group.
"This is a real stretch on the doctrine of self-defence," Currie said.
"Usually in international law, the right to use force in other state in self-defence is when you yourself have been the subject of an armed attack against that other state," Currie said. "The threshold requirement would be that the government of Syria be responsible for the attack."
Currie said he and vast majority of international law experts are skeptical about that "radical extension of the right of traditional self-defence," which has been seriously pushed by only the United States and Israel.
It would mean that a sovereign state, such as Syria, would have to tolerate armed activities in its territory, he said.
"I think that what it means is that if Canada were to now advance this as a justification, it would be joining a very, very, very small club of states that are willing to assert this very radical right to use force in another state's territory. So that's a pretty big departure for Canada, because usually we have stuck with well-established rules of international law and sought to uphold them," Curry said.
"If we were to advance this as our justification and to actually act upon it, we would be signalling that we are willing to join the ranks of those who are willing to push the boundaries of the law."
Canada did bomb Serbia without the consent of that government during the NATO mission in 1999. But then, Currie said, Canada argued that it was acting on humanitarian grounds following attacks on Kosovo after it declared independence from Serbia.
In 2003, then Liberal prime minister Jean Chrétien told the Commons that Canada would not participate in the Iraq war because it did not have the backing of the United Nations.
"We have always made clear that Canada would require the approval of the Security Council if we were to participate in a military campaign," Chrétien said on March 17, 2003. "Today we have the conclusion that the Security Council does not have a resolution to authorize action, so we are not participating."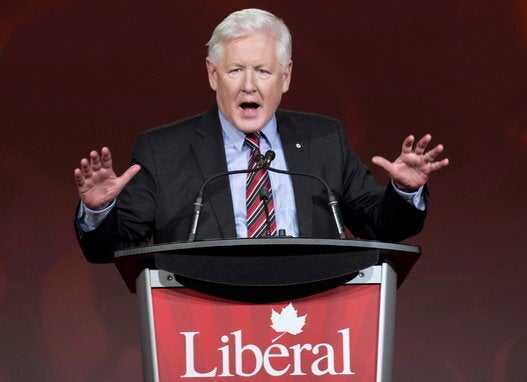 Liberal Stalwarts On ISIL, Iraq