ISIS supporters apparently hacked the University of New Brunswick Student Union's (UNBSU) website on Monday and posted a message boosting the terror group.
An entity calling itself "Team System Dz" displayed the following message for nearly two hours after the hack was discovered at around 8:30 p.m., CTV News reported.
The website was restored after the union spoke with its Internet provider. It also contacted police in Fredericton, who are now investigating.
CBC News claimed to speak to the hackers via email, saying they were affiliated with an Algerian website working to spread the views of young Arabs in a peaceful manner.
"Canada sites have been targeted because they are within the group of the coalition against the Islamic state," the outlet quoted the hackers saying.
The UNBSU wasn't the only target. The hackers also hit at least 10 other sites, including one belonging to the Saint John Arts Centre.
UNB IT worker David Shipley wasn't overly concerned about the hack, telling CTV it wasn't a "highly sophisticated attack."
"The most sophisticated kinds of attacks you never hear about, or you don't hear about until after the fact," he told the network.
Greg Bailey, the UNBSU's president, told Global News that "no real damage was done" within the two hours that the site was down.
"We're just treating it as an act of vandalism," he said.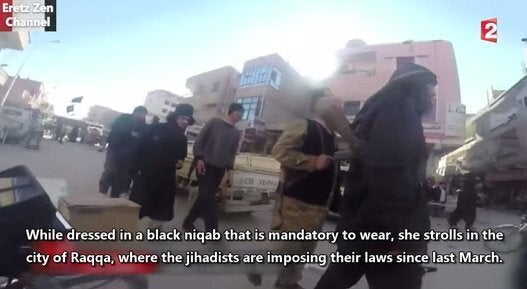 Syrian Woman Wears Hidden Camera to Reveal Life Under ISIS Rule
Popular in the Community