Egyptian judo athlete Islam El Shehaby faced jeers after he refused to shake his Israeli opponent's hand at the Summer Olympic Games in Rio de Janeiro on Friday.
El Shehaby lost to Or Sasson in the first round of the heavyweight judo tournament and then refused a handshake, in what's being called a breach of tradition.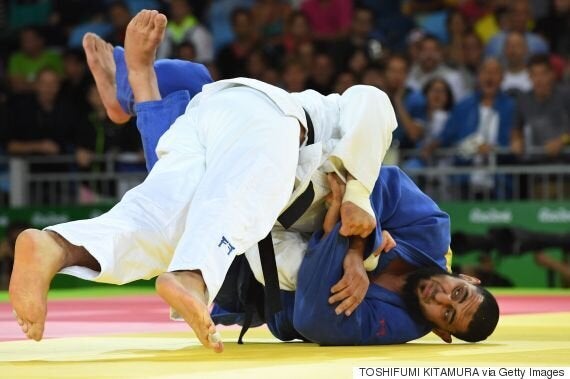 An NBC Olympics video shows El Shehaby rising from the mat following his loss. Sasson bowed twice but El Shehaby only gave a slight nod.
The Israeli then approached him with his hand extended, but El Shehaby backed away to loud boos and whistling from the crowd.
It is mandatory for judo competitors to bow before and after their matches, in a show of respect. They don't have to shake hands, Nicolas Messner, spokesman for the International Judo Federation (IJF), told Reuters.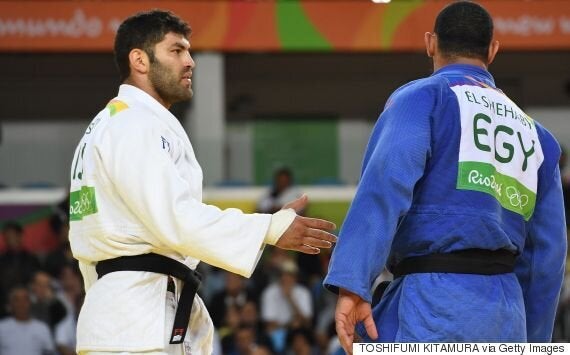 Those jeers could be the last sounds El Shehaby hears in an Olympic stadium; an NBC commentator said the 32-year-old is not expected not to fight in any future world sporting events.
Sasson went on to lose to French judo athlete Teddy Riner in the semifinals.
"That is extremely rare in judo," American coach Jimmy Pedro told The New YorkTimes, of El Shehaby's refusal.
"It is especially disrespectful considering it was a clean throw and a fair match. It was completely dishonourable and totally unsportsmanlike on the part of the Egyptian."
Ofir Gendelman, spokesperson for Israeli's prime minister, tweeted that El Shehaby's gesture went "against the spirit of Rio."
Sasson's Wikipedia entry was defaced following the match, according to journalist Raphael Gellar, who covers Israeli football for the BBC.
El Shehaby's refusal will be investigated by the International Judo Federation (IJF), the Associated Press (AP) reported.
But the federation nevertheless considered the match a step forward in relations between competitors.
"This is already a big improvement that Arabic countries accept to (fight) Israel," an IJF representative wrote in an email to AP.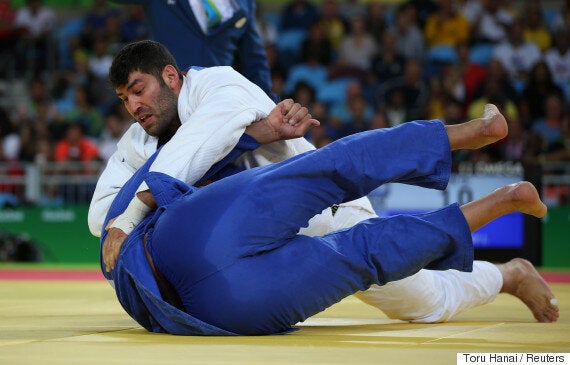 The match will also be probed by the International Olympic Committee (IOC), spokesperson Mark Adams said at a news conference.
"Things happen in the heat of the moment that are not acceptable," he said. "We believe the Olympic movement should be about building bridges, not erecting walls. There's absolutely no excuse for it."
El Shehaby, a conservative Salafi Muslim, was reportedly pressured not to partake in the match ahead of the Games, out of concerns that it would shame his religion, according to The New York Times, quoting Hebrew-language news site nrg.
His refusal mirrors a move made by Egyptian judoka Ramadan Darwish, who rejected a handshake from Israeli opponent Arik Zeevi in the 2012 Judo Grand Prix.
The tense moment between El Shehaby and Sasson marks a week of controversy involving athletes facing off against Israeli opponents.
Saudi Arabian judo athlete Joud Fahmy reportedly forfeited an an earlier match after she discovered her next bout would be against an Israeli, according to The New York Post.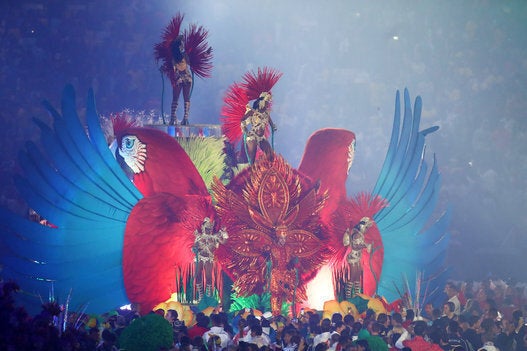 Mesmerizing Photos From Rio Olympics 2016