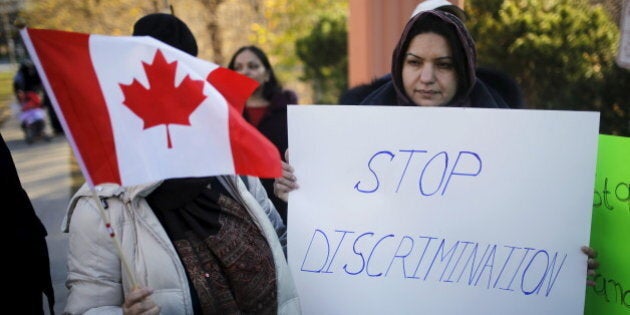 Over the last few weeks I have received at least three dozen emails, Facebook messages, phone calls and even personal visits from people to help promote a petition which states in part:
"We, the undersigned, Citizens and residents of Canada, call upon the House of Commons to join us in recognizing that extremist individuals do not represent the religion of Islam, and in condemning all forms of Islamophobia."
This is a wonderful idea with great symbolic and even practical value in this day and age of rampant Islamophobia. Kudos is in order to Samer Majzoub from Pierrefonds, Quebec for initiating this long overdue petition. Also, thanks to Member of Parliament Frank Baylis (Pierrefonds--Dollard) for sponsoring it.
I urge everyone to sign this petition. I also encourage your family and friends to do the same.
Yet some of the people contacting me believe that the petition will create a new hate offence of Islamophobia. Here is an example of the inaccurate language used to promote the petition:
"As salaamu 'alaykum wa rahmatullah!

According to a recent police report, hatred and expressions of prejudice against Islam and violence committed against Muslims are on the rise. Yes. For the first time, government of Canada is willing to make it a punishable crime against such racists and hate mongers. But first, we have to sign a petition and muster 100,000 signatures in order to table this motion in the House of Commons."
Here are six things you need to know about this petition and the issue it addresses:
1. The petition will not make Islamophobia a hate crime in Canada. That said, some variation of Islamophobia may already lead to hate charges under the existing Criminal Code provisions, specifically sections 318 (hate propaganda), 319 (public incitement to hatred), 430.4.1 (Mischief relating to religious property).
Moreover, section 718.2 also authorizes judges to consider whether any crime was motivated by hate of the victim's race, national or ethnic origin, language, colour, religion, sex, age, mental or physical disability, sexual orientation or any other similar factors, to enhance sentencing upon conviction;
2.The federal and various provincial human rights legislation already address all forms of discrimination, including what may fall under the rubric of Islamophobia;
3.Petitions to the Parliament have no force of law and therefore do not bind the legislature or even the sponsoring Member of Parliament. Here is a guide on the topic and a visual of the steps that the petition will go through before being presented in the House of Commons. Once presented in Parliament the government must respond within 45 days.
4.The petition does not need 100,000 signatures to be certified, presented in Parliament and to elicit a response. Only 500 signatures are needed for the petition to be certified by the Clerk of Petitions. The petition must be certified in order for it to be presented. Of course, the more signatures a petition has the more serious the government will attach to the position articulated. The 100,000 figures comes from the UK where any petition attracting this many signatories must be debated in the House of Commons;
5.A petition will have symbolic value and may influence legislators to take further steps or introduce legislation consistent with the request of the petitioners, but imposes no obligation on the government.
6. What is lacking in the Islamophobia and law context is the chronic under-reporting, poor tracking and the lack of follow through in terms of prosecutions and enforcement of existing laws.
The use of ePetitions was introduced through the efforts of New Democratic Party MP Kennedy Stewart (Burnaby South). Petitions are a tool used by Parliamentarians to gauge what issues are important to the public. In essence, it is a way to inform legislators about the "will of the people," nothing more and nothing less.
Now please make an informed decision and consider signing the petition.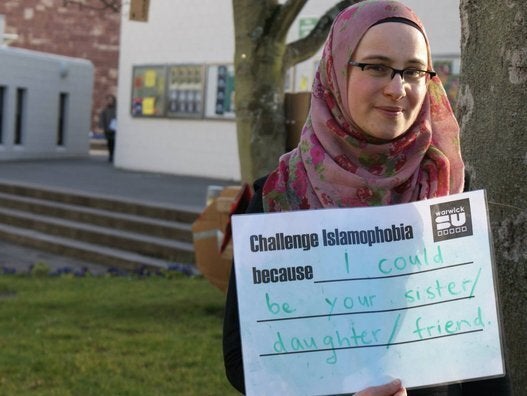 24 Reasons To Challenge Islamophobia