Last November I wrote about Olympic hopeful Jake Holden. The Olympics are here but I noticed a great deal of air time has been given to discussing gay rights, probably because Russia had made its anti-gay position clear ahead of the Games. J.J. McCullough put this into perspective when he pointed out that Russia is not as bad as so many other countries.
In 2012 in Iran, Ayatollah Abdollah Javadi-Amoli an influential cleric and an Islamic scholar referred to homosexuals as "inferior to dogs and pigs." Iran is under Shari'a law.
Attacks against gays in Iran are so heinous there was an international uproar in London and San Francisco and Russia!
The person who posted this video wrote: "I made asylum in Israel in 2010, where its OKAY to be GAY."
Are you aware that it's illegal to be homosexual in 78 countries? (Only 49 ban lesbianism.) Five countries have the death penalty: Iran, Saudi Arabia, Sudan, Yemen and Mauritania. Even though Bahrain, Kuwait, Qatar, Oman, Saudi Arabia and the UAE already outlaw homosexuality, they're toughening their stance. And there are "Gay medical tests" that must be taken to gain entry into Saudi Arabia.
According to Ali Hilli founder of Iraqi LGBT. "Instead of protecting sexual minorities, the Iraqi government facilitates their murder by arresting the victims and handing them over to militias who kill them."
Gay rights abuses take place in Malaysia where under Shari'a law gay activity can lead to whipping and up to a 20-year prison sentence. Homosexuality is illegal in most African countries and in Uganda, homosexual acts are punishable by 14 years to life in prison; Qatar which has a poor human rights record in general, has declared homosexual acts between men illegal and punishable up to seven years imprisonment. United Arab Emirates, Jamaica, Libya, Moldova, Chile, Cameroon, El Salvador, and Zimbabwe also have laws against gays.
While I was researching these abuses I read about pinkwashing and gay rights. Never really understood it, but now I do. Pinkwashing is a term attached to "cause marketing" that I understand began with companies hitching their wagons to Breast Cancer Pink Ribbon campaigns. They wanted to "wash" their products with philanthropic ideals. I have purchased mushrooms with a pink ribbon on the box.
So how did this pinkwashing make its way into gay rights? It seems there are gay-rights activists who accuse Israel of "branding" itself, selling itself, as a haven for the LGBT community, not because it's the right thing to do in a democracy, but to obfuscate nefarious behaviours.
"Even a person who is a homosexual is a human being, and he has rights. We have no power to take away [their] rights. We cannot take away someone's rights because they are different. We cannot take away their right to breathe, right to eat or right to start a family. We must allow everyone to live as is natural to them."
Israel is one of the most progressive states regarding the rights of gays and lesbians in the West -- certainly more forward thinking than the USA. American Airlines rated Tel Aviv "the best 'gay city' in the world, with a whopping 43 per cent of the vote, more than tripling second place New York."
Tel Aviv is host to an annual gay pride parade that celebrates gay life and has a memorial to remember the gay and lesbian victims of Nazi persecution.
Israel allows openly gay individuals to serve in the military and without affecting eligibility for promotion.
"Amnesty International believes that all people, regardless of their sexual orientation or gender identity, should be able to enjoy the full range of human rights, without exception."
That's Israel. It is the only country in the area -- the Middle East and North Africa -- that treats the gay community with respect and dignity. Not good enough for some gay-rights activists.
Nada Elia, a professor of gender and global studies at Antioch University in Seattle claimed Israel, "uses 'gay-friendly' as a mask to distract from the reality" and Israel is "sending out the 'cool, hip people' to distract from the reality of war." She calls this "propaganda."
Sarah Shulman wrote Israeli pinkwashing is "a deliberate strategy to conceal the continuing violations of Palestinians' human rights behind an image of modernity signified by Israeli gay life."
Of all the countries in the world with gross human rights abuses these activists only see Israel as a pariah state, refusing to applaud that country for its good works. Their attacks on Israel demean the fight that the gay community has fought for decades to destroy this stigma. The attacks belittle them and all those countries, including Canada and the USA, who are finally opening their hearts, minds and laws to the this once horribly maligned community.
Professor Jasbir Puar, who teaches women's and gender studies at Rutgers University said the Israeli occupation "is one of the most contentious issues in queer organizing today." That Gaza mistreats the gay population to the point that they flee to Israel has no import on her. She has no empathy for these gay men, or that they prefer a life in the seedy parts of central Israel rather than the virtual death sentences they fled in the West Bank and Gaza Strip.
She justifies her position by declaring:
"We can't judge a country by its attitudes towards homosexuals."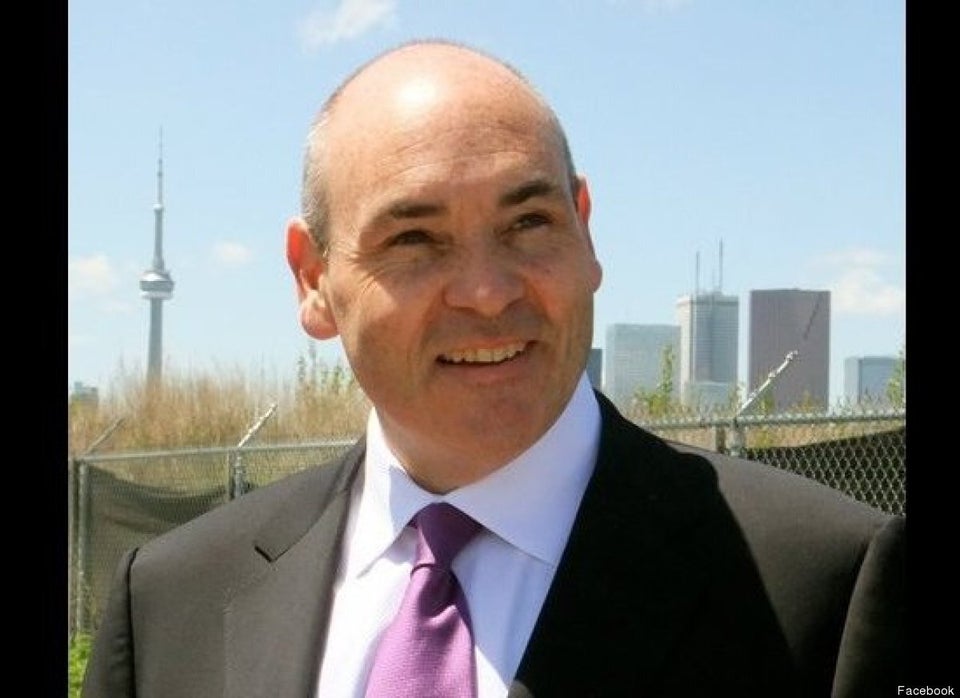 Gay Canadians We Love