In an effort to speak against the Israeli occupation, Palestinians and Jews gathered at Dalhousie University in Halifax, Nova Scotia to take questions on the Israeli/Palestinian issue in a one-on-one conversation style.
The Palestinians and Jews of the community posed as a "human library" on Palestine. Each had a desk and a sign specifying if they were Palestinian Canadian, Palestinian Israeli, Jewish Israeli or Canadian Jew. Each had a story to tell on how the conflict affected them personally.
It was one of the many events that were featured in the Israeli Apartheid Week, a week that took place every year at different locations worldwide.
"It aims to inform communities about the inhumane policies of Israel against the Palestinians," wrote SAIA on its official website.
SAIA member and organizer Waleed Alqadri came up with the idea of a "human library," where a number of Palestinian and Jews posed as "books."
"You can sit down and ask them whatever you wanted and they could tell you face to face exactly what you needed to know," said Alqadri. "It is like Google, but in a more intimate way."
A human library on Palestine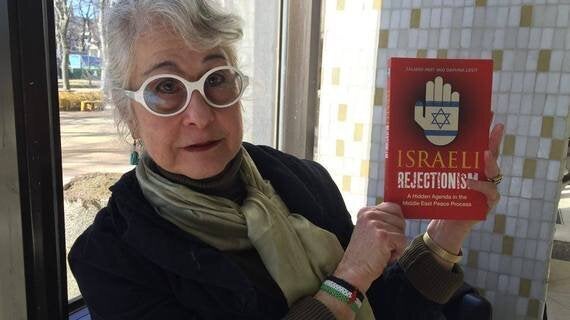 Daphna Levit, a Jewish Israeli who's now living in Canada, was an Israeli military spokesman.
One time, she saw Palestinians fleeing their homes and was confused by it.
"I was thinking why are they fleeing, aren't we lovely people? What is their problem?" said Levit.
She soon realized that she wasn't aware of the Palestinian side of the story.
"In schools what we are taught is that we are the ultimate victims of the Holocaust and that everybody hates us, and if the Arabs get hold of the land they'll throw us into the sea," she said.
When the Gaza invasion occurred in 2009, Levit was just starting to co-write a book called Israeli Rejectionism.
"The Gaza invasion was horrible to me," she said. "I couldn't believe what was going on and I remember I was physically sick... forever."
She did a lot of research for the book. "I felt like I purged. I felt that what we were saying is right," she said.
"I'm writing for an Israeli Jewish audience, hoping that they recognize how flawed the concept of Zionism and Israel is," said Levit. "A country in apartheid cannot continue."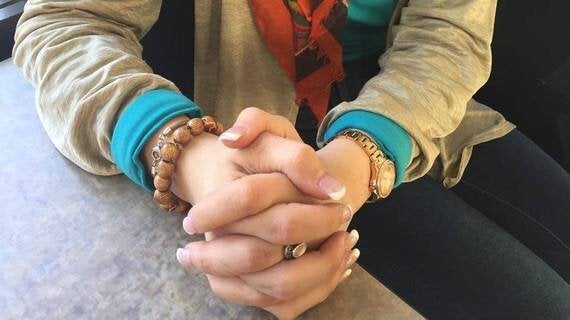 One the other side of the human library, Anisa Awad, a Palestinian Canadian who was born and raised in Gaza for nine years, shared her past experience and her way of standing against the occupation.
"I almost died three times," said Awad.
The first time she was in grade one and at school.
"I saw the bomb drop. It was dropped at half of our school so that half was wiped out," she said. "So my first instinct was to let everyone hide under their chairs."
The second time, Awad was 10 years old at the Israeli border with her dad, coming back to Palestine from the United Arab Emirates.
"My dad just wanted to get a trolley to put his bags on. But the Israeli officer didn't want him to do that," she said. "So to threaten him and change his mind he pointed the gun at my head."
The third time she was 13 years old, crossing the borders between Egypt and Palestine with her family.
A shooting between the Israelis and Palestinians happened across the bus they were in.
"I had people dying in front of me," said Awad. "The windows of the bus were shattered, blood was everywhere. And we were just laying on the ground."
"I don't even know how we survived," she added.
She said because of these experiences, the Israeli/Palestinian issue has completely shaped her identity. "Being really close to death changes a lot in you," she said.
"The feeling you get, being close to death, is that you get so cold and can't perceive what is around you," said Awad.
She used to be part of SAIA, but is now focusing on her engineering degree.
"I still try to educate myself as much as I can on the Israeli/Palestinian issue because I feel that education is a weapon I can use against the oppressor," said Awad.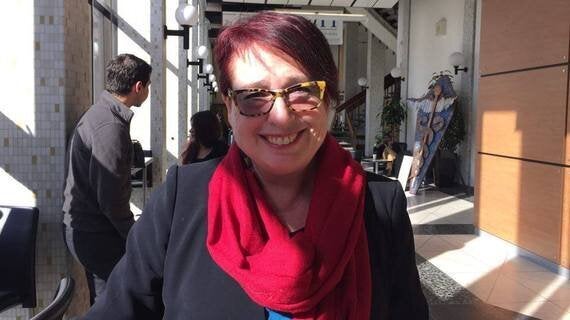 Judy Haiven, a founding member of Canadians, Arabs and Jews for Just Peace and the Independent Jewish Voices organization, helps bring speakers and educators to speak against the Israeli occupation.
She is a professor at the Department of Management at Saint Mary's University, but does organization work on the side.
Haiven said that the Israeli/Palestinian conflict had a great influence on her identity as a Jewish Canadian.
"I grew up with the whole idea that Israel is for Jews and only for Jews and that Israel made the desert bloom," she said. "But after I saw how Israel have taken territory from the Palestinians I began to realize very soon that Israelis had no right to take Palestinian land."
"I'm a large minority now. A lot of Jews feel that what Israel is doing is wrong," said Haiven.
The Canadians, Arabs and Jews for Just Peace not only bring speakers from Israel and Palestine, but it also arranges study tours to the West Bank and Israel so that people from Canada can see the occupation for themselves.
"I've seen more and more people become sympathetic," said Haiven.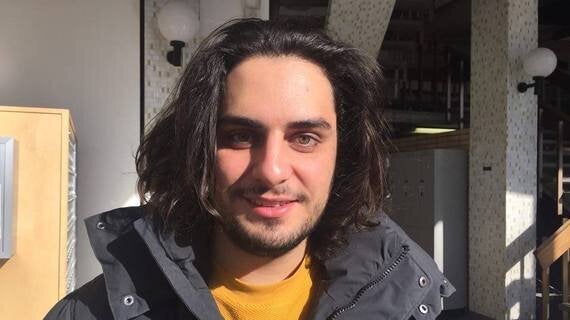 On the other hand, Hytham Farah, an Arab Israeli and King's College student, approaches the Israeli/Palestinian issue by detaching his identity from the politics.
"I find as the result of coming from a politically charged place is that your identity gets immediately tied to your politics," said Farah. "But just because I'm Palestinian doesn't mean I have to harbour a certain stance."
He said he's aware that the life of an Arab living in the West Bank is fundamentally different from an Arab living in Israel.
"We never have to live with the fear of losing our lives from some attack or invasion," he said. "That is not our immediate experience."
However, the division between Arabs and Hebrews within Israel creates inequalities, especially in education, where Arabic speakers attend Arab school while Hebrew speakers attend Hebrew school.
"There isn't much social mobility for Palestinians inside Israel. For example, there is very select few that get to be doctors, which creates stress," he said.
Farah likes to play Arabic instruments, especially the Oud, which he feels defines him as a Palestinian.
"One of the best ways to fight the oppressor is to establish a concrete identity, having a sort of cultural thought or art," he said. "In the end, we want to have a unified movement, a unified struggle, where all Palestinians and Jews find happiness and peace."
Follow HuffPost Canada Blogs on Facebook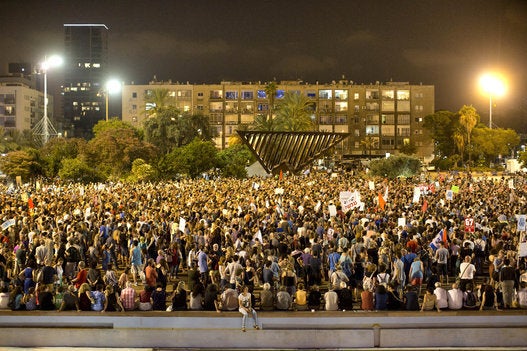 Israelis call for peace
Popular in the Community