We cannot let this moment pass.
As we mark another Dec. 6, the National Day of Remembrance and Action on Violence Against Women, it is remarkable to consider just how much has changed in recent weeks about people's attitudes towards sexual harassment and assault.
In the last two months since powerful Hollywood producer Harvey Weinstein was brought down by allegations of sexual abuse thanks to a few brave women who spoke publicly, we have seen many more women come forward and many more men forced to take responsibility for their actions.
For too long, men have not been held to proper account for their actions towards women. Despite sporadic cases of powerful men losing their jobs and reputations over their harassment of women, few women have felt safe coming forward.
Thankfully, that has begun to change.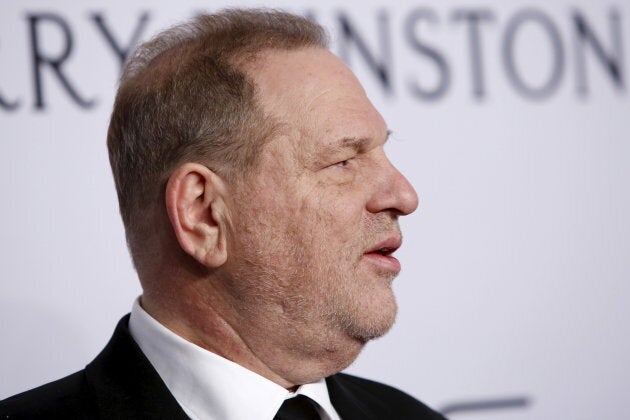 Much of the watershed we have seen has been thanks to the #MeToo social media movement in which women shared their own experiences of harassment and assault. It exposed for all to see how widespread and how regular such abuse is in our society.
In fact, #MeToo made the abuse impossible to ignore any longer, and I think we all needed this wake up call.
The bravery of these women to put their own stories into the public discussion around this issue must serve as an inspiration to men who are silent bystanders to find their own voice. Violence against women will not stop until men take responsibility for it and take action to challenge and stop sexism.
It is not enough for men to commit to not being abusive or sexist themselves.
If women can show the courage to put their own names to the abuse they have faced over the years, surely men can find the courage to stand up to other men when they harass or degrade women with sexist comments and inappropriate actions.
It is not enough for men to commit to not being abusive or sexist themselves. It is not enough to wear a ribbon or sign a pledge. Men must also call in other men when they behave inappropriately and harass or degrade women, as well. We need to reject the myth that only monsters are harassing and assaulting women and that the only choices are to go along or to shun them. When men call other men out, they can take the powerful step of condemning actions and attitudes and also supporting change.
At the same time, we must also remember and respect all the women who came forward for years and years and bravely spoke out about the harassment and abuse of power they had faced, only to see their allegations dismissed and their own reputations damaged. The progress being made now is built on their shoulders.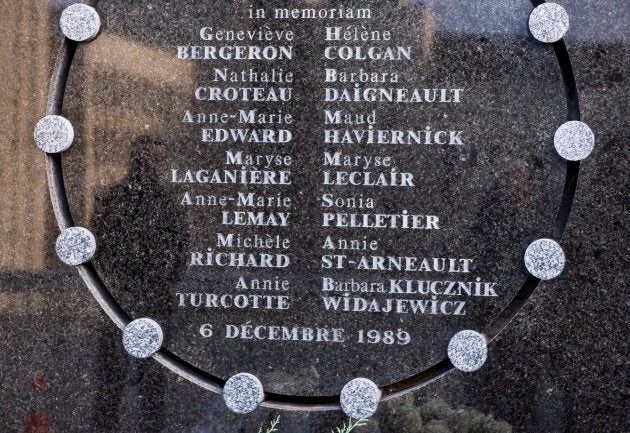 Dec. 6 marks the day a gunman walked into l'École Polytechnique de Montréal in 1989 and killed 14 women, 13 students and one worker at the university. Despite the shooter declaring in the middle of his rampage that he hated feminists, there were some at the time who refused to acknowledge his actions as reflective of a broader misogyny in society.
Such claims seem ridiculous now, but we cannot allow ourselves to become complacent over any progress made in the past 28 years, or the last couple of months of #MeToo.
The fact is, women face harassment and violence, or the threat of it, every day in their homes, when they go to school, ride the bus or on the job. As just one example, a survey by the International Federation of Journalists, of which Unifor is a member, found that 48 per cent of women polled reported that they had suffered gender-based violence in their work, and 44 per cent had suffered online abuse.
Similar stories can be told across our country, in every community and every sector of the economy.
We must seize this moment, and not let this opportunity slip away.
However, the very real chance that Republican Roy Moore will be elected to the U.S. Senate next week, with the full backing of his president, should remind us all that much work still needs to be done. Several women have come forward to allege he assaulted them or tried to initiate sexual contact when they were teens and he was in his 30s. One of the women was 14 at the time.
Despite this, and despite being banned from a mall in the community he hopes to represent, Moore could take a seat in the Senate next week thanks to ultra-conservative voters who are willing to look the other way to further their own right-wing agenda and get a sympathetic vote in Congress.
This is the same dangerous calculation that has always prevented true justice for women on this issue — people failing to do the right thing out of fear or some short-term gain.
With the Weinstein revelations, #MeToo and the all the disgusting behaviour exposed over the last couple of months, there is some hope that we can make real change.
Doing that, however, requires that we men have the courage to challenge sexism in all its forms. We must seize this moment, and not let this opportunity slip away.
Follow HuffPost Canada Blogs on Facebook