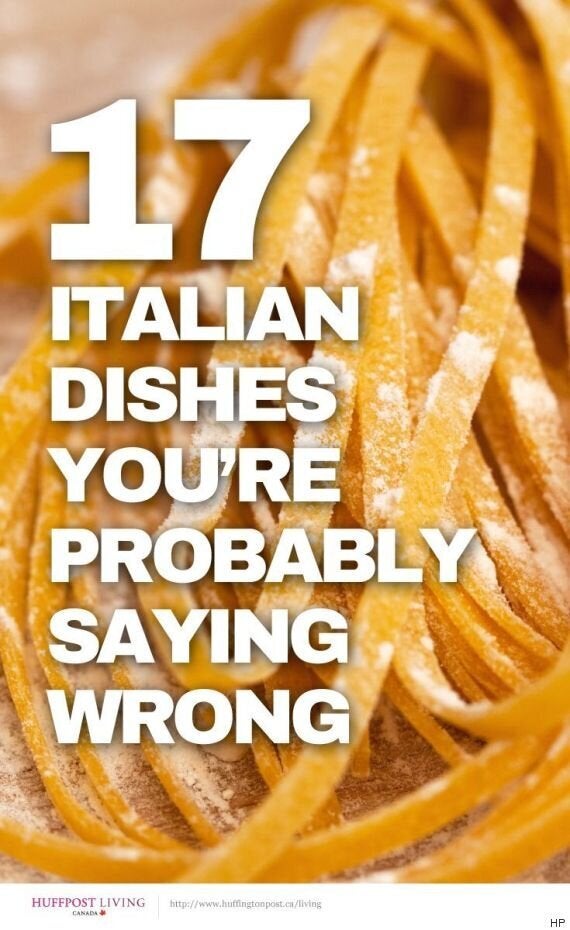 Italian food is hearty, carby and delicious, but sometimes, all those double letters on Italian menu can make pronunciation a bit difficult.
We all know there's the real Italian way to say some of these dishes, and then there isn't. Toronto-based executive chef Massimo Bruno says the most common words he hears mispronounced are bruschetta, cannelloni and bolognese (sauce).
Every other week, we'll be interviewing local chefs to pick their brains (or should we say mouths) on how to pronounce common dishes in their respective cuisines. This week we take a look at the most common mispronounced Italian dishes from dinner to dessert. In the video above, Chef Bruno teaches us not only how to actually say these dishes, but also how to look like a pro the next time you're faced with an Italian menu.
Which dish were you pronouncing wrong this whole time? Let us know in the comments below: