I remember watching television in the basement of my parents' suburban home in Southern Ontario. At the end of every episode of the Price is Right, right after the Showcase Showdown, Bob Barker would turn to the camera and say "Help control the pet population. Have your pet spayed or neutered." I remember it so vividly I can still hear Bob's words in my ears. Drew Carey continued the tradition of asking people to be responsible pet guardians and sterilize their companion animals when he took over as host in 2007.
A television icon, a living legend, repeatedly giving a simple message, 5 days a week for over 30 years; the price of this kind of publicity is right it's priceless! You might think it would have set off a spay/neuter revolution that would have ended companion animal overpopulation across North America years ago. But it didn't.
Unfortunately, right now animal shelters across Canada are preparing for what has become known as "kitten season". Unwanted litters of kittens being dumped at humane societies, SPCAs or even in the street or woods has joined April showers and red robins as harbingers of spring. In fact, thousands and thousands of cats and dogs are ending up in Canadian animal shelters every year!
Canada is facing a companion animal overpopulation crisis, which simply means that there are too many animals relative to the number of homes available for them. Shelters do a fantastic job of caring and finding homes for abandoned animals but are often at or over their capacity to help the volume of animals that come through their doors. The dismal fact is that the cats, dogs, rabbits and other animals just keep coming, even when shelters are already bursting at the seams.
The problem may be that even when pet guardians learn about the importance of sterilizing their animals, they may not be able to get to the veterinary clinic or can't afford to have the surgery done. It's not that they don't love their pets -- it's that there aren't enough options to help them do the right thing for their furry friends. That's why every community needs accessible spay/neuter options sterilization services that are available to as many pet guardians as possible.
The Case for Accessible Spay/Neuter in Canada, generously funded by PetSmart Charities of Canada as part of their efforts to bring accessible spay/neuter to everyone in Canada, and written by the Canadian Federation of Humane Societies (CFHS), clearly lays out the arguments about why sterilization surgery needs to be available to all families -- arguments that communities need to reflect and act upon. It addresses why smart communities invest in accessible spay/neuter.
By subsidizing and supporting spay/neuter initiatives, communities reduce the number of stray and unwanted cats and dogs, reduce animal complaints such as dog bites, reduce threats to public health and safety from the spread of rabies and other diseases, and perhaps most importantly, reduce animal euthanasia rates. Because sadly, that's what happens when there's an overpopulation problem.
Companion animal overpopulation has significant societal costs, such as the tremendous loss of animal life and the associated animal and human suffering. Research conducted by the CFHS found that over 170,000 cats and dogs were taken in by shelters in Canada in 2012, and over 60,000 were euthanized.
Not having accessible spay/neuter programs can be expensive to a community due to excessive costs of impounding and sheltering unwanted animals, extensive spending by local governments responding to animal complaints such as dog bites and other nuisances, and public health and safety risks.
Being proactive and supporting spay/neuter makes good sense, from an economic perspective and from a humane perspective. We all need to spay and neuter -- it's part of being responsible guardians for our cats and dogs. It's part of being a responsible community. Read the full report at www.cfhs.ca.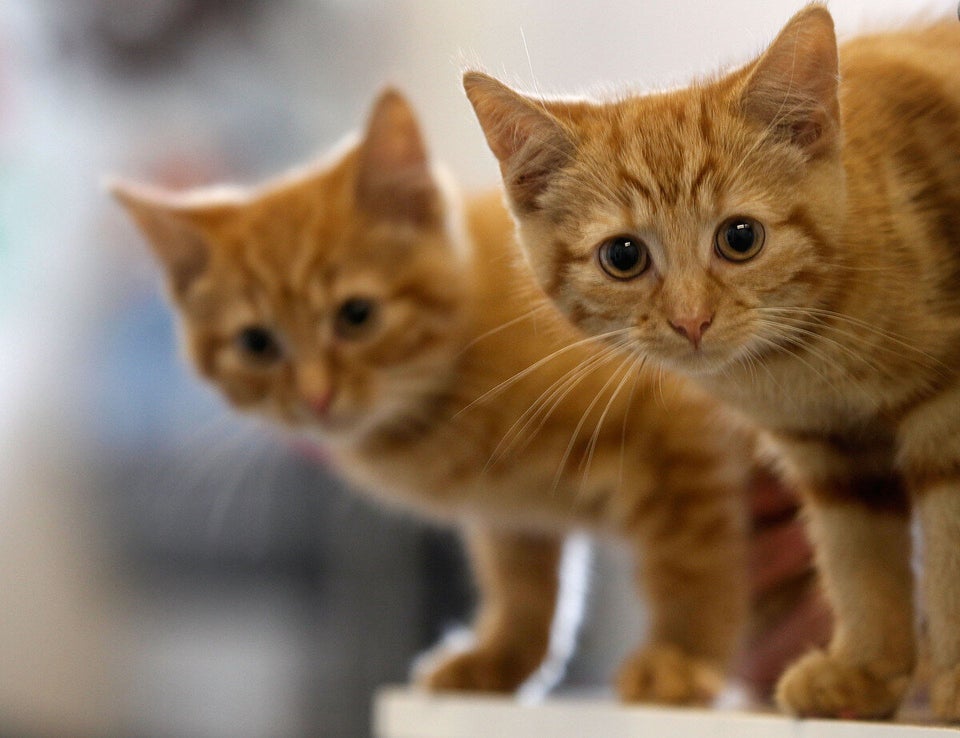 Popular Kitten Names