I'm fairly health conscious. Oatmeal for breakfast, whole grain breads, salad, chicken, tuna, salmon. I know what to do. It's not like I'm snacking on pork sausage and Prosciutto ham all day. I don't buy beef jerky at the Hess station.
It's not the bad food that trips me up. It's the good desserts.
What's incomprehensible to me is the idea of having a fantastic dinner without dessert. It finalizes the whole process. I can walk away from the dinner table now, I've had the cannoli. Dinner is now complete, I've ordered the double fudge Oreo mud slide brownie sensation. Hooray!
As I near the end of an appetizer, my mind starts to think about dessert possibilities. Sometimes even while being seated or while passing other people's desserts.
Call it naughty by nature, but I'm down with OPD (other people's desserts), yeah you know me! Each and every time my eyes light up when someone within earshot inquires about dessert. I become nearly childlike when they wheel out the dessert cart with viewable samples-be they plastic or edible-the thrill is always there. If I happen to like the dessert or not, I still can find it to be stunning; a work of art, like a Picasso that needs to be stared at a good long time. I never cease to oohh and aahh...like I'm seeing a fireworks display at Disney on the 4th of July.
By the end of a good meal, I am stuffed. So stuffed I need to unbutton my trousers and sigh, like Uncle Louie at the holiday barbecue. Sometimes one button isn't enough. I've got to UNZIP if I want to make room for Tartufo. So what, I entered the room a size 12 and I'm leaving a size 14? So what, I can't fit into my Spanks, my ankles are bloated and I feel slightly nauseous? That does not prevent me from fantasizing about a puffed pastry.
Then the waitress with a sparkling smile asks the age old question, "Would you like to see a dessert menu?"
Suddenly I become rejuvenated. There is new born room in my pants. Yes, I believe Bill Cosby is right. There is always room for jello...or cheesecake....or peach cobbler or sweet potato pie. I always did like Bill.
So, I order dessert from the sparkling toothed waitress. I eat it. All. I'm in love (with the dessert, that is).
The next day I eat right, work out harder, run an extra mile or two. But indubitably dinner time comes around again that night, as it has done every night before. And I find myself thinking -- I wonder what's for dessert?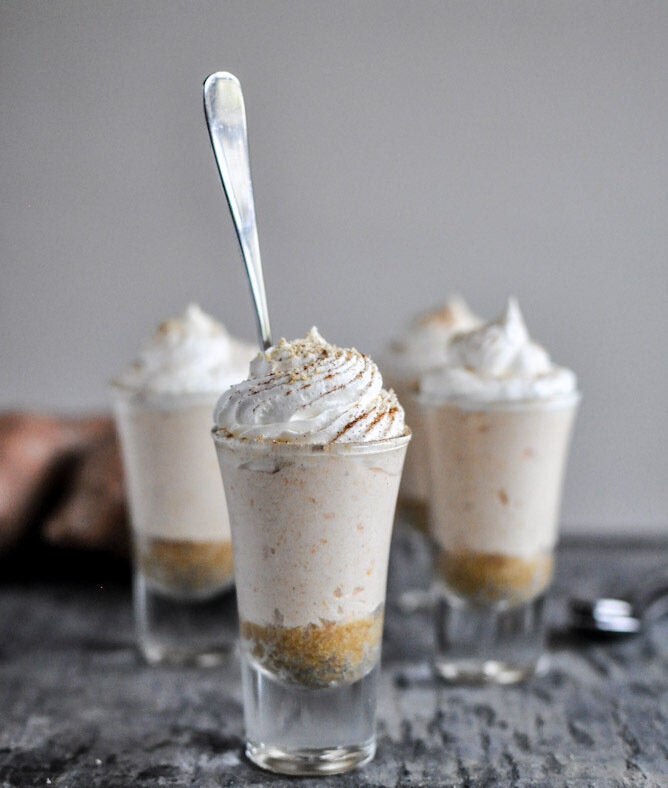 No Bake Desserts
Popular in the Community