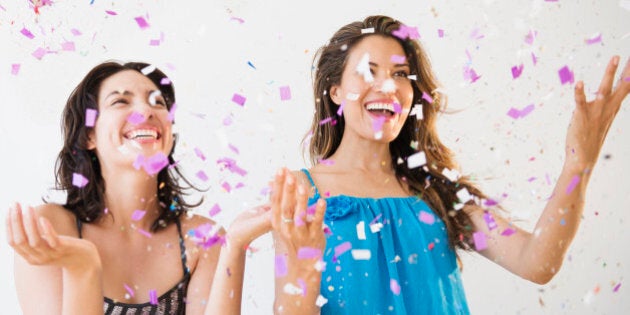 They say a goal without a deadline is just a wish. But who are "they" anyway? It's true that there's no expiry date on living out your dreams. From mastering an instrument to becoming a master chef, there are things you can still accomplish well beyond your youth.
It's also not too late to complete the 2016 Census! Every person must be included, so think about completing the questionnaire before Statistics Canada enumerators knock on your door to remind you. Help future Canadian generations with your answers, so they can fulfil their dreams too.
It's never too late to learn how to swim. It's good for your health and fun too! Check out resources such as the Canadian Red Cross for more information on getting lessons.
Many people dream about writing that next great novel. Who says that dream has to end? Continue to write if that's your passion and check out your local college or university for courses that can be taken online or in-person.
It's never too late to give back to your community. Resources like Volunteer.ca can provide you with more information on how you can do your part and make an impact on someone's life.
Did you have dreams of becoming the next Wayne Gretzky as a kid? While being a hockey legend may not have been in your cards, don't hang up the skates just yet. Playing a sport in a local league is a great way to stay active and is a great way to live out your athletic dreams.
Learn A Musical Instrument
Learning to play an instrument in your adult years doesn't have to be a daunting endeavour. Enroll yourself in a music class with your little one and view your lessons as a great bonding opportunity.
Even if you have trouble boiling water in your adult years, you can still learn to cook. There are many culinary classes at colleges that can teach you the basics and turn you into the next Julia Child.
Have you always dreamed about being an entrepreneur? Dream no more with the help of Government of Canada resources that can point you in the right business direction. Life is too short!
From St. John's to Vancouver, Canada is a vast and beautiful place. You might not get to see it all but you can sure try! Whether by car, plane or rail, it's never too late to see everything this country has to offer.
It's not too late to complete your 2016 Census. It's simple, confidential and you are providing information that helps shape where you live. Complete your census online at census.gc.ca.