Around 200 million women and girls around the world presently suffer the often awful consequences of FGM, which is also known as Female Genital Cutting or even euphemized into "female circumcision."
FGM comprises of all procedures that involve altering or injuring the female genitalia for non-medical reasons and is recognized internationally as a violation of the human rights of girls and women.The consequences of FGM to women are proven to be severe and can result in death, reproductive complications as well as severe psychological trauma.
FGM is practiced primarily in 28 countries in Africa, Asia and the Middle East, but globalization and the free movement of people has made it an international issue. Research shows that FGM is now found in Europe, the United States and even here in Canada.
Under Canadian law, FGM is banned, but to date there have been no prosecutions and public awareness is limited.
While the UK, the U.S. and others in Europe have taken a strong lead in trying to stop FGM -- both in domestically and overseas -- Canada appears to have quietly fallen behind.
With a high immigrant population from countries where there are high rates of FGM, it is an issue that Canada and Canadians should no longer ignore. There is enough evidence to suggest that there are hundreds of women and girls in Canada who have undergone FGM and many younger girls who are still at risk.
Under Canadian law, FGM is banned, but to date there have been no prosecutions and public awareness is limited.
At a parliamentary event held with Islamic Relief Canada in September 2016, a major step was taken when the Minister of International Development, Marie-Claude Bibeau, outlined her commitment and the Liberal Party's determination to end all forms of FGM both in Canada and overseas.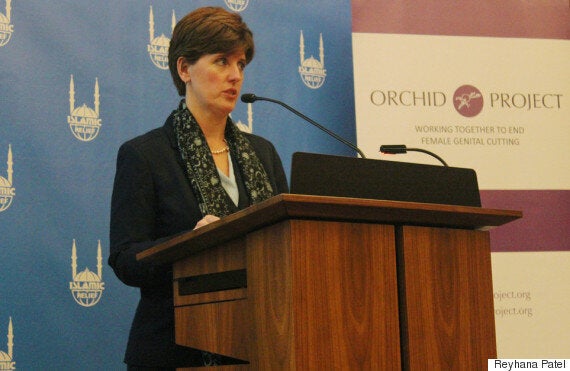 I have spent the last four years working with international organizations in Europe and America -- and now here with Islamic Relief Canada -- on the issue of FGM.
Over the past few months I have met experts in the field, government representatives and spoken to survivors of FGM living in Canada. We have anecdotal evidence that suggests parents are taking their kids abroad to undergo FGM.
Many survivors of female genital mutilation don't become fully aware of the consequences until later stages in life. One married survivor told me how it has scarred her physically and psychologically to the extent that she can have no physical relationship with her husband, while others detailed daily discomfort and long term trauma issues.
Originating in Pharaonic Egypt, FGM is perpetuated by a mix of drivers that include tradition, culture, religion and social pressure. So deep rooted is the practice, that many international agencies hesitate to get involved in elimination and awareness campaigns.
Female Genital Mutilation is real and happening.
And, in spite of the UN led campaign, FGM appears to be spreading to countries like Indonesia and Malaysia where it was previously unknown. One of the ways apologists has helped this global expansion is by calling for a 'lighter' form of FGM, even though there are absolutely zero religious, medical or, indeed, cultural reasons for interfering with women's bodies in this way.
The UK's relative success story in ending FGM have shown that public outrage and laws are not enough. In a society like Canada, the most effective way to tackle FGM/C is to work with communities to create more awareness of the consequences, and to work with cultural and religious leaders to debunk the motivators that perpetuate this horrendous practice.
As more survivors start to tell their stories, conversations, actions and interventions are starting to emerge into the public sphere -- and one of the first pieces of research looking at the scale of FGM here in Canada is set to be published in 2017 by the Uzima Women's Centre.
Female Genital Mutilation is real and happening. It's time for Canada to play its part.
Follow HuffPost Canada Blogs on Facebook