Freedom of speech and association are not options in a democracy -- they are the very foundation of democratic life. I am therefore deeply concerned by last week's announcement by Egyptian authorities that the state of emergency will be extended for a further two months.
Since the ousting and detention of former president Mohamed Morsi in July, the situation in Egypt has been extremely precarious, and often disturbingly violent. Human rights groups have expressed serious concern over political violence committed in the wake of the assumption of power by the Egyptian military, and the deterioration of an effective rule of law.
Religious minorities and peaceful protesters have been particularly vulnerable, and attacks continue to be perpetrated with impunity. Amnesty International called last week for an independent international investigation -- a sad reflection of the fact that the Egyptian authorities have so far been unable or unwilling to stop the violence and prosecute its perpetrators.
Regardless of religion or ethnicity, all Egyptians must be free to express their beliefs peacefully and publicly. I strongly urge Egyptian authorities to ensure the protection of basic democratic freedoms, including those of minority groups. Unfortunately, the latest extension of the state of emergency is likely to aggravate tensions and perpetuate discord.
Meanwhile, this week marks one month that Canadian citizens Dr. Tarek Loubani and John Greyson have been detained in Cairo without charge. Like all Canadians, I was looking forward to news of their swift release, only to have our hopes dashed as the Egyptian prosecutor failed to show up to the initial hearing. The two men finally met with the prosecutor this weekend, only to be sent back behind bars for a further two weeks.
Charges have still not been confirmed against either of these two Canadian citizens. I have been in close contact with both Minister Baird and the Egyptian ambassador, urging them to press Egyptian authorities to release both men immediately. The continued delay is both unjustified and unacceptable.
While Dr. Loubani and Mr. Greyson continue to be held, however, I have also implored the Egyptian authorities to ensure that they have access to Canadian consular officials as well as their legal representatives, and that their families are able to contact them and are kept informed. In difficult circumstances, contact with family members is essential.
I look forward to welcoming Dr. Loubani and Mr. Greyson back to Canada. But many Egyptians also remain behind bars without charge. The restoration of an effective judicial system governed by the rule of law and due process is an essential step in the development of democracy in Egypt.
The Canadian response to the situation in Egypt should be mindful of both the urgency and the complexity of the situation, of the need for both an immediate response and a longer-term commitment.
The Canadian government must continue to urge the Egyptian authorities to ensure restraint by the police and armed forces, and to respect their human rights obligations. That restraint and respect must start now.
At the same time, we must look to the future, to the kind of country that Egyptians and indeed the world need Egypt to be. An effective and respectful relationship between civil society and the state can help Egypt become a democratic example for its neighbours and a powerful force for moderation in the region. Canada can and should contribute to the redevelopment of a vibrant Egyptian civil society that compliments -- but is not controlled by -- a democratically elected government.
My New Democrat colleagues and I urge the Egyptian authorities to work in collaboration with civil society and the international community in establishing a roadmap to restore full democracy.
Reestablishing a truly independent judiciary able and authorized to protect the rights of minorities and all Egyptians would be a good place to start.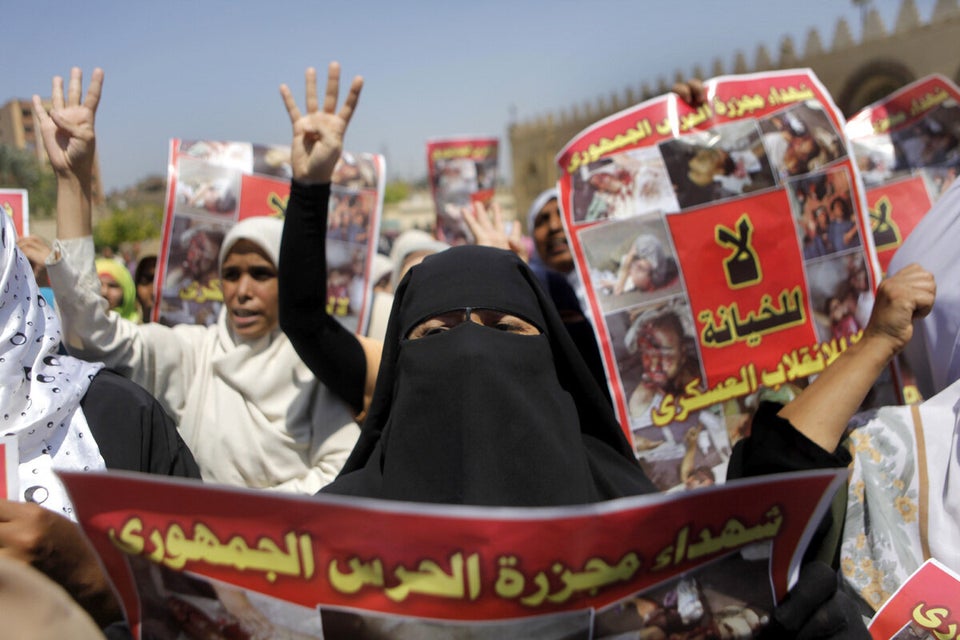 Protests In Egypt