Austin and Shrida are two members of Plan International Canada's Youth Advisory Council. In recognition of Menstrual Hygiene Day, they asked a few of their fellow council members about their experiences with menstrual health and stigma. When did they first become aware of menstruation? When did they realize that it is not very openly talked about?
AUSTIN: Breanne, a fellow Youth Advisory Council member for Plan International Canada, remembers one of the biggest concerns she had when she was ten years old: that she hadn't started her period yet. Would she be the very last girl in her group of friends to start menstruating? Tony, on the other hand, remembers being segregated by gender to learn about menstruation and remembers the unease and lack of dialogue around the concept. Personally, I can remember feeling anxious because I was uncomfortable when girls talked about their periods: what did they mean? What really happened when a girl was on her period? What do you mean a period can last a week and not just a day? Is this really something I should know about?
May 28th is Menstrual Hygiene Day. It may be 2017, but around the world, this day remains instrumental in the conversation about reproductive health. In a country as developed as Canada, it is shameful that we too face barriers when it comes to menstrual health. Although many women in Canada have more access to menstrual health products and fewer difficulties during their period than some of their peers around the world, stigma about menstrual health persists. This perpetuates gender inequality, makes women feel uncomfortable about managing their periods, and reinforces gender stereotypes, like the false notion that women are always moody since they menstruate. Additionally, boys have become accustomed to believing that menstrual health is not something that pertains to them, which once again, adds a barrier to positive spaces to discuss sexual and reproductive health. This Menstrual Hygiene Day, let's recognize the issues in Canada to understand their importance on a global scale.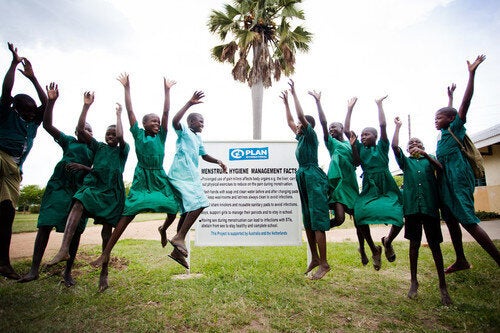 Girls in Uganda showcase menstrual hygiene management information boards which help to increase awareness of menstrual hygiene practices and eliminate stigma. (Photo credit: Plan International / Anne Ackermann)
The year-round impact of "that time of the month"
SHRIDA: Menstruation does not discriminate - most women and girls will have their menstrual cycle in their lifetime, myself included. However, the challenges brought about by menstruation may affect certain women more than others, even here in Canada. Many homeless women cannot afford menstrual hygiene products and often have to find other ways to manage their periods, like using Kleenex as tampons. In the Canadian North, Indigenous women face very high prices for these products and may have to choose between food and menstrual hygiene products. School-aged girls in northern Saskatchewan are faced with having to miss school because of their periods, as they are unable to afford menstrual supplies, including medication for cramps. Despite the fact that menstruation is a natural process for many women, the unacceptable reality is that there are many women and girls who are unable to practice menstrual hygiene safely. On top of that, these challenges also affect other parts of their lives, including their financial security and education.
These challenges are magnified in many countries in other parts of the world, such as those in the Global South. In these countries, menstruation can affect all aspects of a girl's life, including education, health, dignity, participation and employment. One very common reality for girls with their periods in these countries is that they are unable to participate in school, work and other activities that their male counterparts are not excluded from. Girls may also be shamed, suffer from discomfort and face exclusion simply because they are menstruating. Some of these issues are influenced by cultural norms, but may also stem from lack of knowledge about menstruation which results in stigma.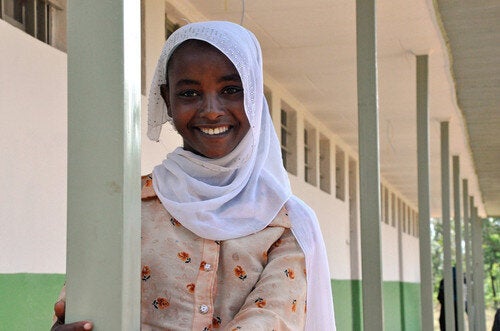 With the support of Plan International, separate latrines for boys and girls were built at Amida's school in Ethiopia. The new latrines are especially helpful to female students, who might otherwise refrain from using the toilet or skip school altogether due to lack of privacy.
(Photo credit: Plan International/Hayelegebreal Seyoum)
Girls are often unable to access proper menstrual hygiene products and girl-friendly sanitation facilities. They are faced with having to share latrines with boys, and these facilities are rarely equipped to handle their needs. Girls may be unable to properly dispose their menstrual supplies, and often lack these supplies in the first place, which causes a risk of infection. As a result, they are often forced to manage their menstruation at home, causing disruption to their education and other activities. Ultimately, menstruation and menstrual hygiene management has a major impact on the daily lives of these women and girls, and their position in society.
Destigmatizing periods will take all of (uter)us
AUSTIN: Clearly, we have a lot of work to do, and Canada is in a position to play an important role in improving menstrual health. In 2015, we eliminated taxes on menstrual health products, indicating that our nation recognizes that these products are necessities. Moving forward, we must persist in working to destigmatize periods. Boys and men around the world need to be engaged in the conversation and recognize their role in understanding menstruation and taking action in their personal lives to destigmatize it. Without sparking a conversation and advocating for better education about sexual and reproductive health (even in Canada), we will get nowhere. We have an important role to play in the global community as well. We need to support the most vulnerable women and girls around the world who experience incredible hardships simply because they menstruate. By 2017, we should be able to talk about and tackle this issue at home and abroad, period.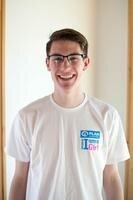 Austin Henderson raises awareness of diverse global development issues as a member of Plan International Canada's Youth Advisory Council and as a youth advocate for maternal, newborn and child health. He is from New Brunswick and is attending the University of New Brunswick's Renaissance College faculty as a Lord Beaverbrook Scholar. He is passionate about youth advocacy, international development, and being a trailblazer in terms of engaging men in discussions surrounding gender inequality around the world. Austin recently spoke at the CanWaCH Global Adolescent Health Conference to discuss how positive masculinities have a role in advancing gender equality.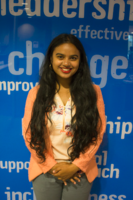 Shrida Sahadevan has been involved with Plan International Canada since 2013, as a member of the Speakers Bureau, Youth Journalist Program and as a member of the Youth Advisory Council. An avid advocate, she has immense passion for issues concerning health, education and gender inequality, at both domestic and international levels. Shrida holds an MSc in Rehabilitation Science (2016) and a BSc Honors in Neuroscience (2015) from the University of Alberta, Canada.
Follow HuffPost Canada Blogs on Facebook