Co-authored by Dafina Savic, Debbie Folaron and Cristina Ruscio
While the world is outraged, and rightly so, by recent policies south of its border, we are quick to forget that not too long ago the Canadian government imposed its own ban of sorts, one that aimed to restrict entry into the country of a specific group of people fleeing persecution.
It did so on the premise that these people were "bogus refugees" undeserving of Canada's protection and explicitly targeted them as "criminals."
In 2011, financed with Canadian taxpayer money, the government initiated a billboard campaign in the predominant countries of origin of Roma claimants.
Earlier this month, Anthony Housefather, Member of Parliament for Mount Royal delivered a poignant speech during the emergency debate on the executive order signed by United States President Donald Trump to ban refugees and immigrants of Muslim-majority countries from entering the U.S.
Housefather shed light on Canada's own issues of xenophobia and the politics of fear. From the Chinese Exclusion Act, to the rejection of Jewish refugees aboard the St. Louis, he cited example after example of the darker side of Canada's past. And although these historic examples rung strong and true, where was mention of the more recent instances of injustice and discrimination in Canadian immigration policy?
Until the federal court deemed it unconstitutional in 2015, refugee claimants from the Designated Country of Origin (DCO) list were denied their right to appeal in cases of rejection, so as to avoid "abuse" of the system. The Conservative government's policy and rhetoric targeting Roma asylum seekers as "bogus and fraudulent refugees "undeserving of Canada's protection" were not only effective in blocking Roma from entering the country. They also served to embed in Canadian media and political discourse the very stereotypes and hate Roma were seeking to flee in their countries of origin.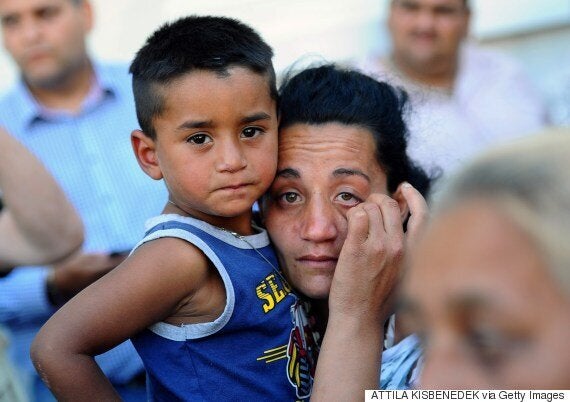 Without a thorough review of the policy in Canada, Roma refugees fleeing persecution and racism in Europe will be left behind while our very own ban will be left unaddressed.
With little attention from the media, in May 2016 the Canadian government reinstated visas on Bulgaria and Romania to curb Roma immigration. However, with European Union hesitation and the diplomatic sensitivities surrounding the Canadian-EU Comprehensive Economic and Trade Agreement (CETA), the move proved to be problematic, and the Trudeau administration was forced to lift the visa requirements on those countries.
Such disagreements regarding CETA ratification are reminiscent of the pressures that had stalled the agreement under the previous government and which eventually led to the imposition of discriminatory policy measures against Roma refugees. However, plus ça change, plus c'est la même chose. While Prime Minister Justin Trudeau was in Europe in mid-February to finalise the CETA agreement, all issues affecting Roma were left off the agenda and conveniently unaddressed.
A 'two-tier' refugee system
Despite recent court decisions and widespread criticism that the DCO creates a "two-tier" refugee system, the "Safe Country" Review Panel was recently dropped from the mandate of the current Minister of Immigration Ahmed Hussen. This not only means that the DCO list will remain as is, but also that no panel of experts will be delegated to review and reassess the human rights situation of the countries listed.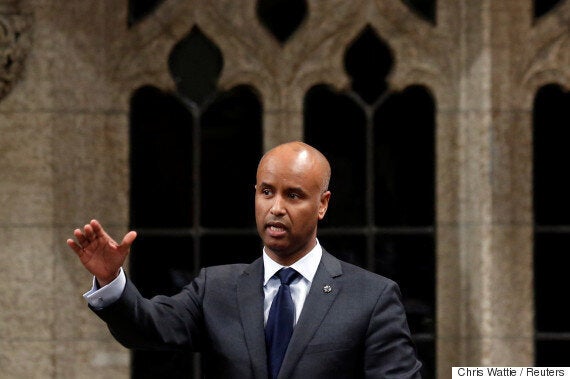 While a designated "Safe Country" may be safe for most of its inhabitants, it is by no means safe for all. Without a thorough review of the policy in Canada, Roma refugees fleeing persecution and racism in Europe will be left behind while our very own ban will be left unaddressed.
Noteworthy is the European Roma Rights Centre (ERRC)'s report that the Domari populations, who have been present in the Middle East for thousands of years, have been equally, if not doubly, affected by the ongoing crisis and violence in the region.
According to a 2014 ERRC report, out of the estimated one million registered and unregistered refugees from Turkey, some 30,000 were of Domari origin. Political polarisation and ethnic and religious divisions often make it impossible for Syrian Domari populations to stay in official refugee camps.
It is, indeed, only by facing our darker moments that we can hope to learn from them.
After meeting with President Trump, Trudeau reiterated that we ought to be an example for the world by being the open country we are. Now is a crucial time for Trudeau to demonstrate his and the country's true commitment to refugees.
A step in the right direction would be to end the two-tier Designated Countries of Origin system and suspend the Safe Third Country Agreement with the U.S., and to implement authentic review and assessment of each refugee claimant's case on the basis of merit.
Only then can the light of true justice prevail, and hope be given to Roma and others who have suffered the consequences of Canada's failed legal system. It is, indeed, only by facing our darker moments that we can hope to learn from them.
Dafina Savic is the founder of Romanipe, a Montreal-based, not-for-profit organisation seeking to fight discrimination against Roma worldwide. Debbie Folaron is associate professor in Translation Studies at Concordia University, Montreal, Canada. Cristina Ruscio holds a Master of Laws (LLM); Comparative Law, Economics and Finance.
This blog was originally published on Aljazeera
Follow HuffPost Canada Blogs on Facebook
Popular in the Community