While thousands turned up at airports across the U.S. Saturday to protest one of President Donald Trump's latest executive orders, first daughter Ivanka Trump had her priorities squarely in check — she wanted the Internet to check out her pretty, shiny dress.
At the time of her posting, chaos was erupting at airports worldwide, with many prevented from boarding flights overseas to the United States, and at least 100 people being detained in U.S. airports.
Social media exploded, with many criticizing Ivanka as "tone deaf" and "out of touch" for posting an ill-timed photograph when much of the world was dealing with a humanitarian crisis created at the hands of her father.
Some people on Twitter posted a photo of a little girl in a refugee camp wearing a metallic blanket around her shoulders. "Who wore it better?" they asked.
Several people went so far as to compare Ivanka to Marie Antoinette, the wife of French King Louis XVI, who supposedly uttered the phrase "Let them eat cake!" when she heard that famine was leaving peasants without food staples like bread.
One commenter on Instagram said "She is like Marie Antoinette, wearing ball gowns while thousands of people are marching because her father is tearing families apart. Shame on her. Shame on her father."
And, of course, there were those who found no political issue — they simply didn't care for the dress.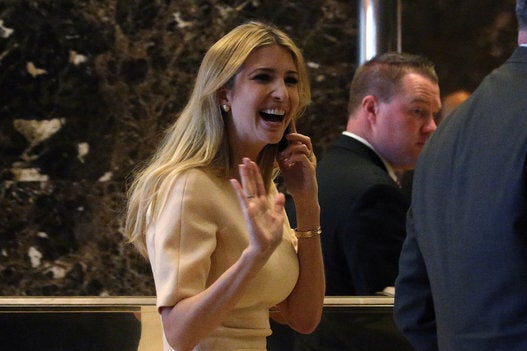 Ivanka Trump
Popular in the Community