Canadian fashion designer Izzy Camilleri is working to make fashion more accessible for people with disabilities, and specifically for people who use wheelchairs.
The internationally renowned designer, whose silver fox coat was worn by Meryl Streep in "The Devil Wears Prada," started her adaptive clothing line, IZ Collection, in 2009, after a Toronto Star reporter who is quadriplegic asked her to make some custom clothing that would work in her wheelchair.
Since then, Camilleri has grown her collection to include several wardrobe essentials with signature cuts and styles to fit a seated body shape and that take into consideration wheelchair mechanics. Wheelchair users now have access to the same styles and trends as those who don't use wheelchairs, without having to compromise comfort or function.
Camilleri spoke to HuffPost Canada Style about the different pieces that make up her collection, and shared her thoughts on how the fashion industry can become more inclusive. Watch the video above.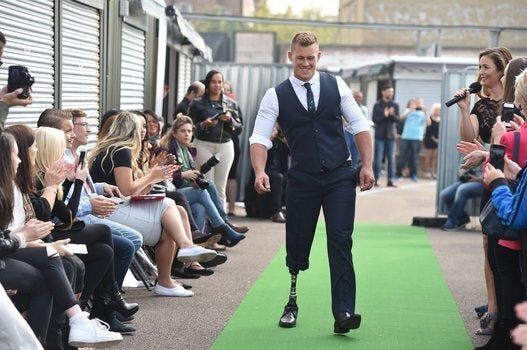 Models Of Diversity Catwalk Show 2015