Alright, who invited the dinosaur?
"It didn't take any convincing to the bride and groom, knowing the groom's love of dinosaurs," Miller told stuff.co.nz. "They are such a fun couple and a fun wedding party that all I had to do is tell them to run away from an invisible dinosaur. And they did. We did it in one take — the entire shooting process in two minutes tops."
The photo features a bride and groom (the Lowders), along with a 16-person wedding party running in terror from a T-Rex straight out of a "Jurassic Park" franchise.
Would you do something like this at your wedding? Let us know in the comments below: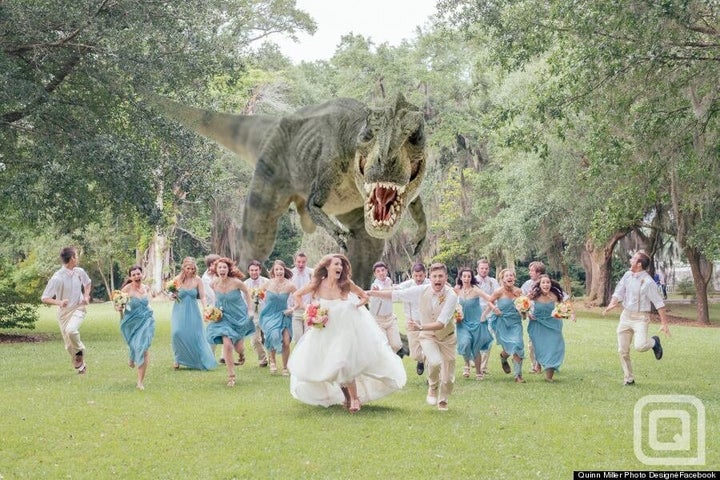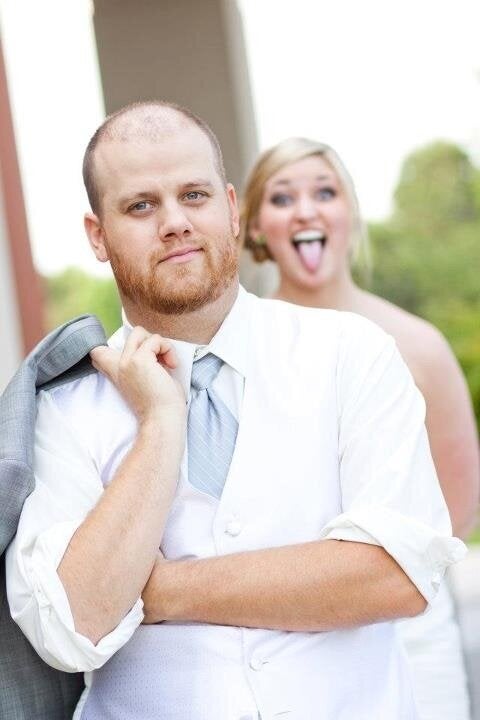 Wedding Photobombs