It's been one year since Jack Layton passed away, and still the man's values and compassion resonate with Canadians across the country.
The lifelong politician was a man well known for promoting the NDP's policies, but as was evident in the outpouring of fond memories and grief after his death on August 22, 2011, he also represented causes that were incredibly close to people's hearts.
Canada is a great country, one of the hopes of the world. We can be a better one - a country of greater equality, justice, and opportunity. We can build a prosperous economy and a society that shares its benefits more fairly. We can look after our seniors. We can offer better futures for our children. We can do our part to save the world's environment. We can restore our good name in the world.
While Layton hoped these changes would come through action in the House of Commons, there's no question his work outside Parliament did much to improve Canada as well.
Here, we take a look at the causes closest to Layton's heart, and how he helped moved them forward: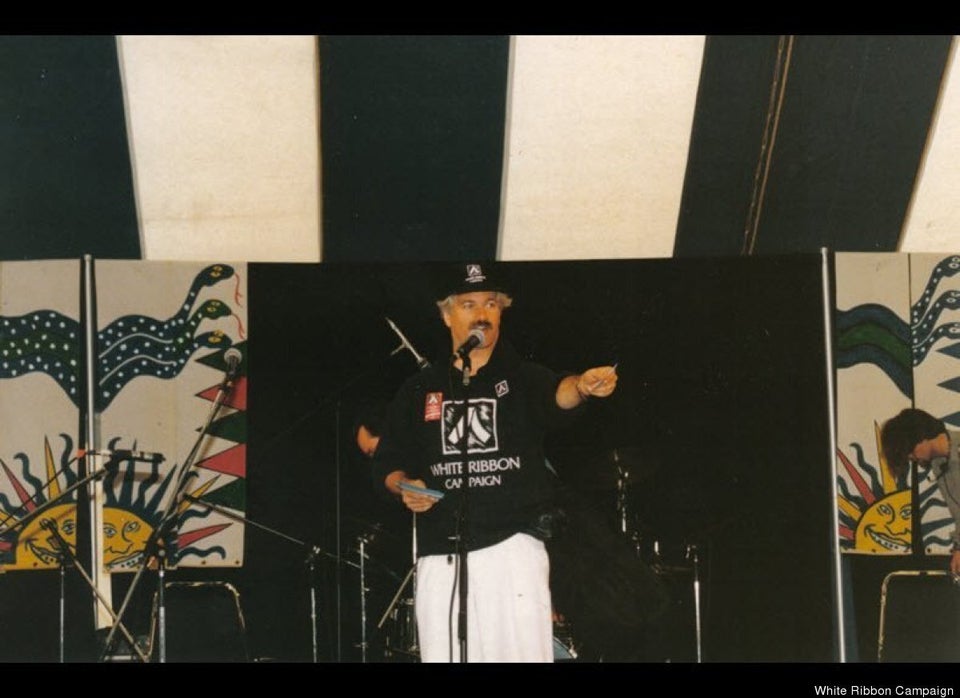 Jack Layton's Causes
As one of the founders of the White Ribbon Campaign, an organization created by men to end the silence on violence against women, Layton worked to raise awareness of this serious issue from a male perspective. Now established in 55 countries, the organization makes sure both men and women are part of this important conversation.
A longtime believer in the need for citizens to care about the environment, Layton not only toed the party line on the issue, but also retrofitted his own home, as shown on the Rick Mercer Report.
As the author of a book on the topic, Layton was certainly an expert on homelessness and hugely passionate about eliminating the problem in Canada. As Vision Vancouver's Kerry Jang recently told the Georgia Straight, "He really trained a generation of us to look at homelessness as a health issue from the get-go -- and taking the politics right out of it."
It wasn't just about attending the Pride Parade -- Layton was one of Toronto's first advocates for gay rights, taking part in such crucial projects as helping with the AIDS crisis, speaking out against the city's bathhouse raids and expressing his support for gay marriage long before it became a cause sponsored by celebrities.