Failing a driver's test isn't the end of the world, but for Jaden Smith it might as well have been.
Last Wednesday, the 18-year-old took to Instagram live to share the unfortunate news with his fans, as well as his dismay over having to tell his father, Will.
"It's going to be so funny to tell my dad that I failed straight up," Smith said while sitting in a car at a Department of Motor Vehicles centre.
"Everyone follow your heart, OK? Do exactly what you want to do," he said in the now-deleted video. "Be the you that you want to be. I'm about to move out of L.A. It's a lot of bad things here."
He also added that no one's supporting the youth's creativity, so he's leaving Los Angeles to do "inspirational shit."
"Create the life you want for yourself," he continued. "Don't try to be somebody else. It's hard these days to really create the life you want for yourself because there's nobody really here that's like supporting the youth or the youth's creativity."
On Twitter, users joked that Smith was having an "existential crisis."
But despite his teen's meltdown, others found Smith's experience relatable.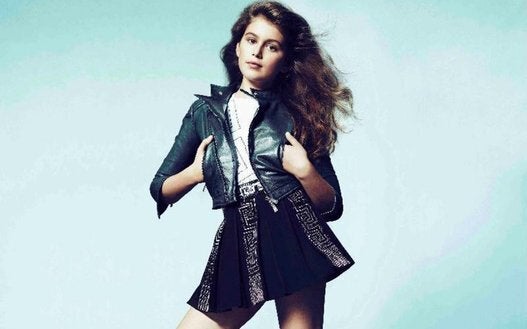 Celeb Kids You Never Knew Were Models