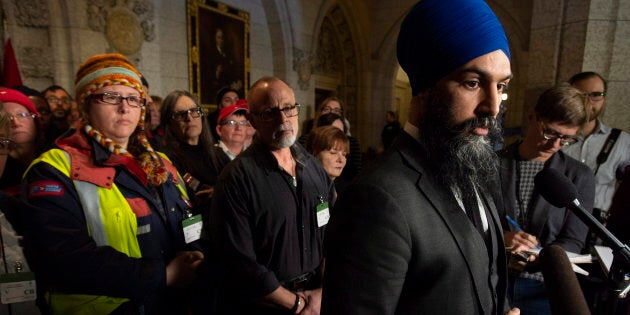 Federal NDP Leader Jagmeet Singh won't abandon his high-stakes plan to run for a British Columbia seat, even as a prime opportunity presents itself on his home turf.
"I made it clear, my decision to run in Burnaby South and I continue to remain clear on that decision," Singh told reporters in the House of Commons on Friday.
A former Ontario legislator from Brampton, Ont., Singh does not currently hold a seat in the Commons. He has faced increased pressure to secure a spot in the chamber to help improve matters for New Democrats struggling with poor fundraising and dismal public opinion polls.
Watch: Jagmeet Singh says B.C. byelection run is about the people
After becoming NDP leader in 2017, Singh made it clear he was hoping to run in the riding of Brampton East, held since 2015 by Liberal MP Raj Grewal. Singh sat out of several earlier byelections, repeatedly telling reporters he was comfortable waiting until the 2019 election to seek a seat.
On Thursday, Grewal announced he was immediately stepping down for "personal and medical reasons." Prime Minister Justin Trudeau added to the intrigue by tweeting that Grewal is "facing serious personal challenges" and hopes "he receives the support he needs." A day later, the Prime Minister's Office told CBC News Grewal was getting treatment for a gambling problem.
Earlier this summer, Singh announced he had settled on the Burnaby riding held for years by Kennedy Stewart, a former NDP MP and the new mayor of Vancouver.
Some recent polls suggest Singh could face an uphill battle to win the byelection, expected to be held in February. Liberals have also made it clear they will buck a "leader's courtesy" and run a candidate against him, as will the Tories. A Singh loss could spur another NDP leadership race with less than a year before the federal vote.
With Brampton East headed for its own byelection, which must be called within the six months after Grewal's resignation is made official by Elections Canada, questions were raised about whether or not the NDP leader might want to run instead where he cut his political teeth.
The NDP leader's younger brother, Gurratan Singh, represents Brampton East in the Ontario legislature. Ontario New Democrats won three of Brampton's five provincial ridings in the most recent provincial election.
While perhaps politically expedient, bailing on Burnaby for Brampton may have presented its own set of challenges for Singh, who said in August that he was 100 per cent committed to the B.C. riding.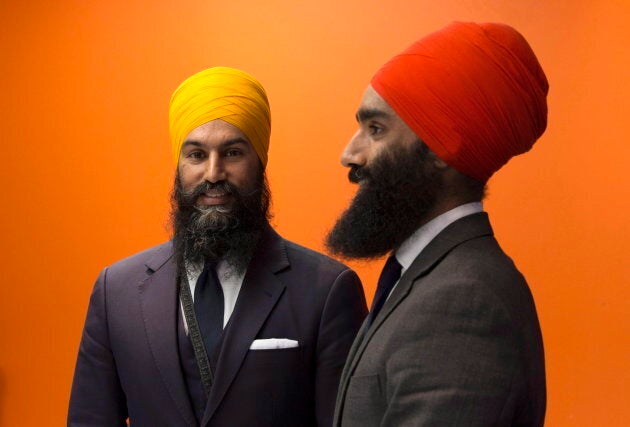 Singh told reporters at the time that he was moving to Burnaby and would would run there again in 2019 if he wins the byelection. Other former federal leaders, including Brian Mulroney and Jean Chretien, won byelections in ridings far from home, but ran in their native province in the next federal election.
"I'm committed to Burnaby South, I'm all in on Burnaby. My wife and I talked about it and we're going to run here," Singh said at the time.