'SURREY, B.C. — NDP Leader Jagmeet Singh says he won't be intimidated by people in positions of privilege into allowing an MP with misconduct allegations to run for the party next fall.
"I want to make it clear, I stand by my decision. My decision is final," Singh told reporters in Surrey, B.C., where the party caucus is holding three days of meetings ahead of the House of Commons' re-opening next week.
"I'm not going to change my decision because people of a position of privilege want to intimidate me... I'm not going to cave in to folks that are going to use their position of power to have me change a position on an important principle."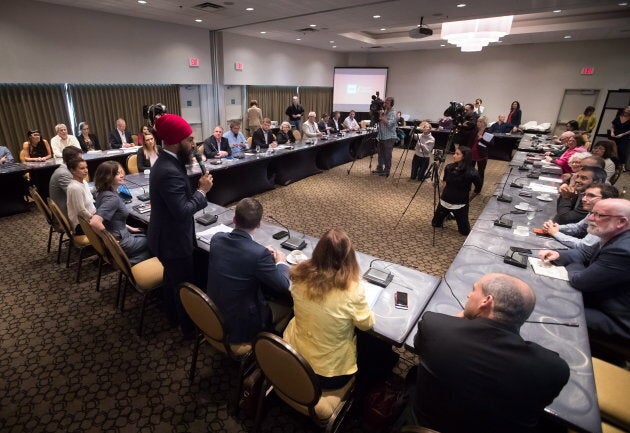 Last week, 67 former Saskatchewan NDP MPs and MLAs wrote to the federal caucus in an effort to pressure Singh to allow Regina-Lewvan MP Erin Weir the chance to run under the party's banner.
"Successful leaders listen to people in the field, they listen to former politicians, they listen to party members," Pat Atkinson, an NDP MLA from 1986 to 2011 who wrote the letter, told The Canadian Press last week. "You just can't have a little enclave of people."
"The political calculation never entered to my mind. I thought, we've got to defend a safe workspace. I've got to stand up to harassment."NDP leader Jagmeet Singh
She said the letter had been signed by every living former MP from Saskatchewan. Weir was one of three NDP MPs elected in 2015, ending an 11-year drought in the province.
Now, Atkinson said she feared the decision would have an impact on volunteers and the party's donors.
Singh sidestepped a question Tuesday about whether he was prepared to pay a political price in Saskatchewan for Weir's banishment. "The political calculation never entered to my mind," he said. "I thought, we've got to defend a safe workspace. I've got to stand up to harassment."
Weir showed no 'genuine' understanding of wrongdoing: Singh
Singh told Weir in a letter on Sept. 4 that he would not be reinstating him into the federal caucus and would not approve his candidacy to run for the NDP in 2019.
"I am not satisfied that you have taken the actions necessary to rectify the harm you caused and the damage you have done to our work of building a safer workplace and party," he wrote.
Singh noted that the head of the NDP union representing staff on the Hill — Nasha Brownridge, a press secretary for the party — believed reinstating Weir would put staff at risk. Weir had shown no "genuine" understanding of how his behaviour needed to change or any remorse or responsibility for his actions.
"I am not confident that the harassing behaviour will not be repeated," Singh said.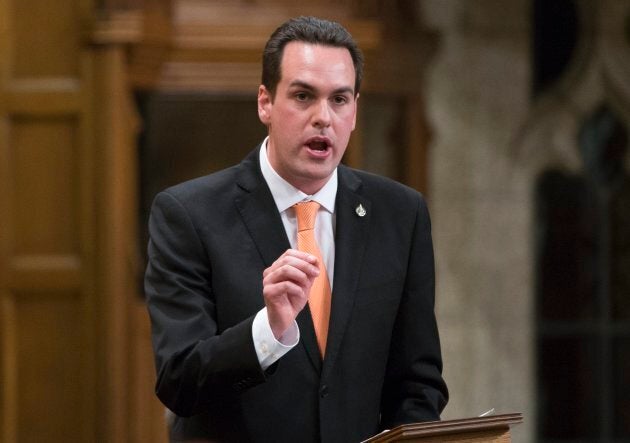 Singh kicked Weir out of the caucus in May after he said the MP had released the findings of a third-party investigator, shared details of the investigation with the media and, in one case, released enough information about a complainant to identify her.
An independent investigator found Weir was guilty of one claim of harassment and three claims of sexual harassment. A statement from Singh's office at the time said Weir "failed to read non-verbal cues in social situations and that his behaviour resulted in significant negative impacts on the complainants." The report found that when Weir was told his advances were unwanted, they stopped.
Singh said he initially thought Weir could be rehabilitated by completing training, but since Weir had decided to try the case in the media this showed he wasn't willing to accept responsibility and could no longer sit as an NDP MP.
Weir countered that the findings against him were on the "less serious" end of the spectrum and that all he was really guilty of was being "sometimes slow to pick up on social cues."
He called the investigation "deeply flawed" and said he had no idea who the complainants were who had levided accusations against him. Still, Weir said, he apologized to "any anyone who felt uncomfortable because I stood or sat too close or spoke with them more than they wished to talk with me."
In his own statement, Weir denied taking his case to the media saying he only responded to a CBC story after a receiving no guidance from the leader's office on how to answer a public allegation.
Weir deemed the expulsion a "vastly harsher punishment" than anything applied to other MPs who had commented on issues without the explicit permission of the leader.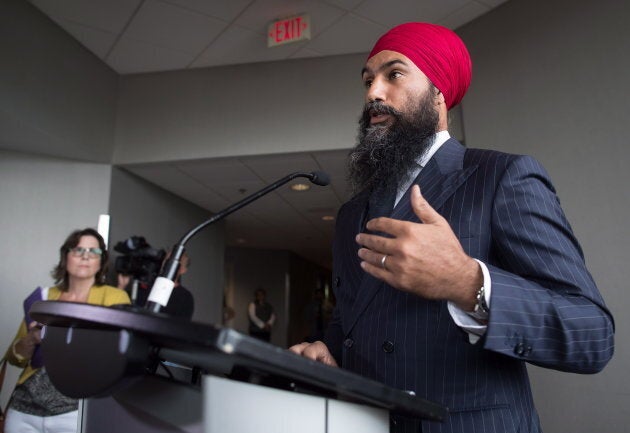 Caucus chair calls issue a 'distraction'
On Tuesday, Singh said the caucus was united behind him on the decision.
Caucus chair, Quebec MP Matthew Dubé told HuffPost Canada that while everyone is grappling with how to deal with harassment allegations in the #MeToo era, he thinks Singh dealt with Weir "appropriately."
"Mr. Weir was given every opportunity to come back to caucus and I think what the public needs to understand is and quite frankly, the Saskatchewan folks... it's that it is not the result of the investigation into the allegations that have lead to Mr. Weir being excluded from caucus. It is his very public admonishment of a complainant, calling charges 'trumped up' and mentioning colleagues... in media interviews and essentially throwing people under the bus."
Weir's attitude demonstrates he is unwilling to make amends and regain the trust of his caucus mates, Dubé added. The whole issue has just become a "distraction," he said.
Listen to Jagmeet Singh's full interview on "Follow-Up":
Get this episode and more "Follow-Up" on iTunes or Google Play. New to podcasts? Here's how to get started.