VANCOUVER — As NDP leader, Jagmeet Singh would call for decriminalizing possession of all drugs for personal use, he said during a leadership debate Sunday.
Last week, Prime Minister Justin Trudeau poured cold water over the possibility of legalizing or decriminalizing drugs such as heroin and cocaine, although many advocates believe such a move would help prevent further overdose deaths from the powerful opioid fentanyl.
Singh noted that as a lawyer who had worked in the criminal justice system, "I can tell you that people who are charged with personal possession offences are often those who are poor, often those who have mental health issues and often those who are addicted.
"This does not sound to me like a criminal justice problem. That sounds to me like a social justice problem and a health-care problem," he said at one of the last debates before party members choose a successor to Thomas Mulcair.
"I would call for the decriminalization of all personal possession offences when it comes to drugs. Period."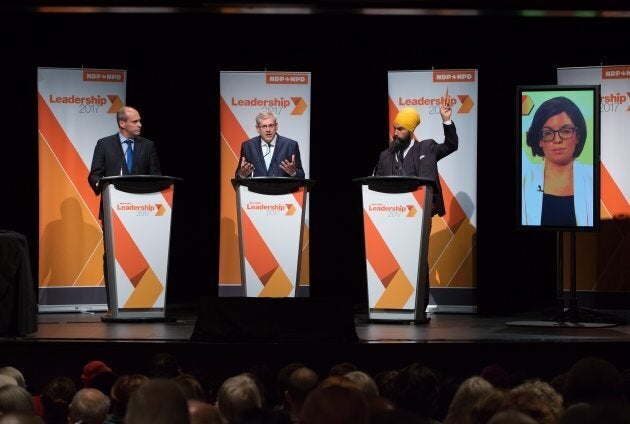 Statistics from the B.C. Coroners Service last week showed that fentanyl has been detected in 81 per cent of illicit drug deaths in British Columbia so far this year — an increase of 143 per cent over the same period in 2016. Most times, it was combined with other drugs such as cocaine, heroin and methamphetamine, the agency said.
Judy Darcy, B.C.'s minister of mental health and addictions, said she hoped the prime minister would reconsider his position. Criminalizing people for having limited amounts of drugs for their own use instead of providing treatment puts them at risk of fatally overdosing, she said.
"I think we need to have this conversation in this country," she said of decriminalizing small amounts of drugs such as heroin. "Sometimes governments need to be pushed."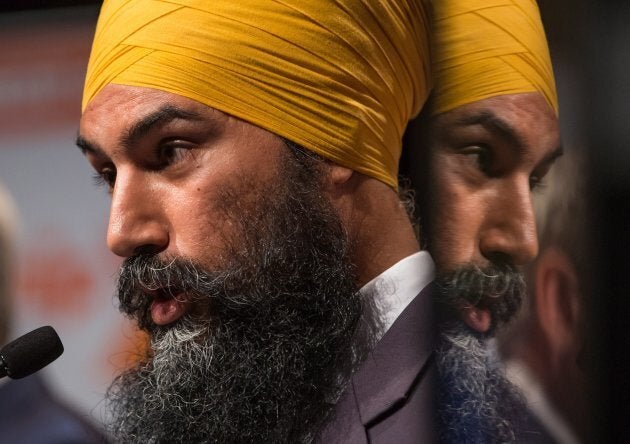 Singh said it is unacceptable in Canada to have a system that "criminalizes those that are already so worse off in society. It puts people who are already marginalized into a worse position.
"What we need to do is decriminalize and work towards harm reduction, supports and rehabilitation," he said.
I would call for the decriminalization of all personal possession offences when it comes to drugs. Period.Jagmeet Singh
Singh's challengers for the NDP leadership — MPs Charlie Angus, Guy Caron, and Niki Ashton — all acknowledged the need for more action but weren't as convinced that decriminalization is the answer.
Caron agreed that addiction should not be treated as a crime and said decriminalization was "a good idea, to be studied."
"[But] what we need right now is the approval of safe injection sites," she said. Although the Liberal government recently allowed a total of 16 sites across Canada, Ashton said approval for other new sites isn't coming fast enough.
Angus said the answer lies not just with "safe sites," but with access.
The Ontario MP wondered if programs could be developed offering safe access to drugs for addicts while investments are put into other recovery methods.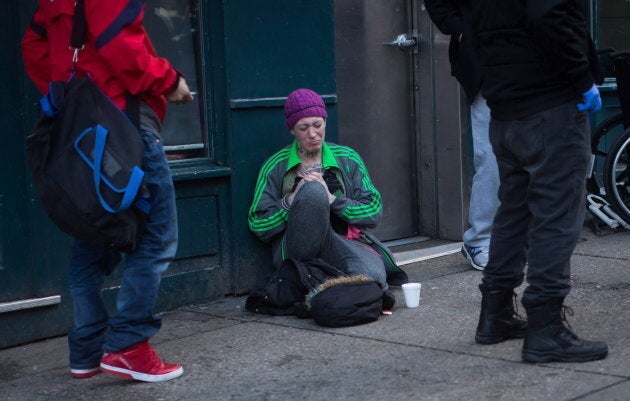 Fentanyl is bringing the country into uncharted territory, he added.
"They are not just dying in downtown in Vancouver. They are dying in Surrey, they are dying in Kitsilano. I've been to funerals in my riding. And we need a new strategy."
Angus, Singh and Caron attended the Vancouver debate in person, while Ashton, who is expecting twins in early November, appeared by video feed because of flying restrictions related to her pregnancy.
NDP members will begin voting for a new leader on Sept. 18.
With files from The Canadian Press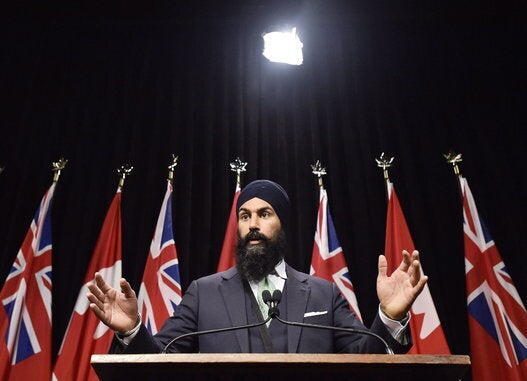 NDP Leadership Race 2017: Candidates
Popular in the Community