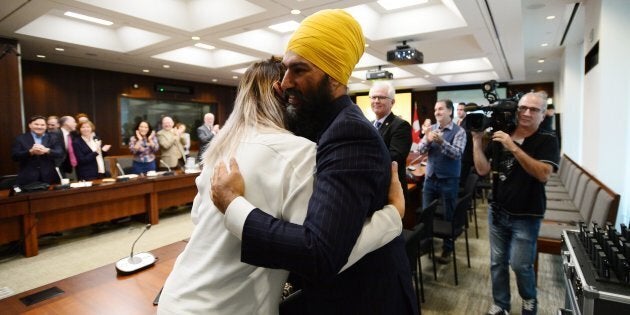 This is Jagmeet Singh, the new leader of the federal New Democrats.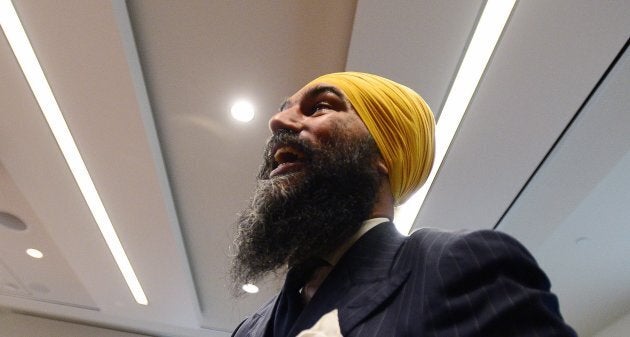 The 38-year-old's victory in his party's leadership race has been hailed as a win for diversity and representation in politics. He's been called youthful, charismatic and energetic, but he's also been talked about in less, shall we say, commonplace ways:
Behold what The Globe and Mail's Margaret Wente said, for example, in a column published the day after his leadership win. After declaring that Singh is "hotter" than Prime Minister Justin Trudeau and has a "brilliant branding device" in his turbans, she writes:
"He has the posture of a warrior — brash, worldly, fearless and also supermanly. Not a beta male, as Justin sometimes tends to be. He's an alpha, with a full luxuriant beard and a serious kirpan to match."
At the end of her column, Wente wonders if we could get the two of them in an MMA match. Are you there, God? It's Margaret, and she has a wonderful idea.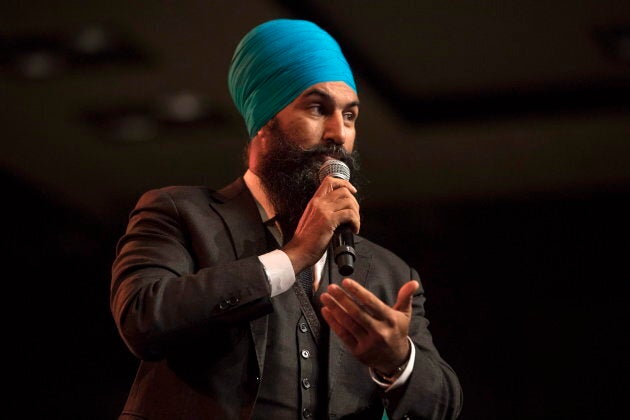 Over at the Toronto Sun, columnist Lorne Gunter describes Singh as bad news for the prime minister and great news for the Conservatives. He argues the NDP leader will be a "headache" for Trudeau because he is younger, "smarter, at least as well-dressed and even more of a trendy, politically correct symbol."
"Singh is as distinctive for his designer suits and immaculately tied turban as the Liberal leader is for his dandy socks," he writes.
The National Post's John Ivison also sees Singh as potential good news for the NDP and Conservatives, especially if he can galvanize left-leaning voters who opted for the Liberals in the 2015 federal election.
Ivison argues Singh is an "Obama-like leader" who has "interpreted his race as a social construct, not a biological reality." He then points out there are doubts whether Singh is "all pink turban and no perspicacity."
Slide back to The Globe and we find television critic John Doyle writing about Singh and...television, sort of? The columnist starts off his Tuesday piece by saying that although the soon-to-be-former Ontario MPP has yet to perfect his live-TV performance, he is already "masterful" in his use of visual imagery.
"What emanates from him is cosmopolitan masculinity, virility, style, confidence, ease with himself and empathy. He has sex appeal," Doyle writes.
"He is, to a lot of people, especially millennials, a dreamboat."
Doyle lauds Singh for his reaction to a heckler who yelled at him about Shariah law at a campaign event in Ontario. He says the video of that moment is "rich in meaning and fascination."
Finally, at the Toronto Star, columnist Emma Teitel describes the NDP leader as "practically an adolescent" when compared to Trudeau and other MPs, but points out that he is not the only "spring chicken in the federal political coop."
"Federal Conservative Leader Andrew Scheer is also 38 (though like most conservatives, his soul is around 83)," Teitel wrote in Monday's piece.
"And Prime Minister Justin Trudeau turned 45 last year — decrepit for a music festival attendee, but a fledgling in the political arena."
Congratulations to the NDP on its new strong, cosmopolitan, suit-wearing spring chicken!