Jagmeet Singh, MPP, former deputy leader of the Ontario NDP and leadership candidate for the federal NDP, was speaking to a group of supporters in Brampton, Ont. when in the middle of his speech he was interrupted by an individual who began making accusations and inflammatory Islamophobic statements.
While this person began to physically posture and yell at Singh, he calmly responded: "We believe in diversity... we respect your rights." This was a gracious response in the midst of the all-too-familiar experiences of racialized religious minorities in Canada. As the exchange continued, the person yelled the question: "When is he going to stop with his Shariah?" She left the room abruptly moments later. Singh's response: "We welcome you. We love you. We support you — we believe in your rights." You can watch the video here. This incident is a good indicator of the moment we are in.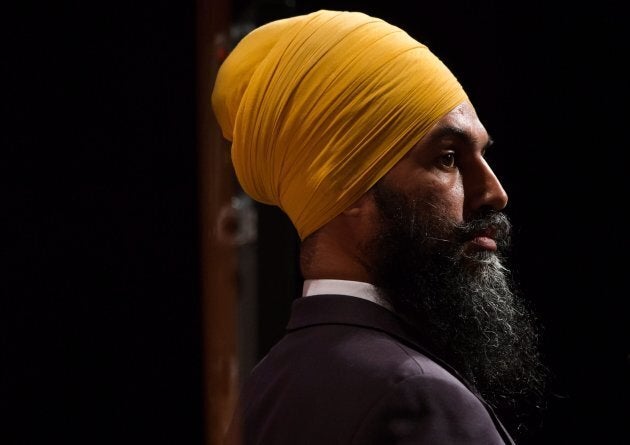 As a country, Canada is in the midst of a season defined by pervasive religious illiteracy, both in its own history of social intersections of religion in public life, and of the diversity of the religions and cultural traditions of its citizens. We are a country grappling with profound issues of negotiating the complexities of pluralism, all too frequently without the slightest literacy of various religious traditions. It is an enduring problem for a country that was forged through settler-colonial oppression of Indigenous peoples, which included the legal mandate of suppression of ceremonies, as well as educational policies of Christianization through the Indian residential schools. By and large, Canada is frequently described in secular terms, and while the later half of the 20th century has seen the steady decline of Christianity in the West, religious diversity in Canada continues to grow.
For example, Toronto is now among one of the highest representative populations of Muslims of North America, and like most urban centres throughout Canada, the population of Muslims is growing exponentially. In the Greater Vancouver area, the Sikh religion accounts for 6.8 per cent of the population. Despite this profound diversity, no matter what creed, national origin or community, or personal convictions about religion, people of colour are endlessly profiled, accosted, marginalized and frequently have their fundamental charter rights violated. The last four years have seen a 253 per cent increase of hate crimes against Muslims in Canada. Or in the case of this person's protest at the Jagmeet Singh rally, complex legal systems such as Shariah are reduced to xenophobic representations of Western entertainment industrial imaginings.
Many on the progressive left remain curious about how we will navigate these important times.
Powerful currents shaping xenophobia globally include the rise of right-wing populist movements which perseverate on the marginalization of racialized, religious and ethnic minorities, as well as migrants and refugees. And while these trends have perhaps always existed, what is unprecedented is the rise of a particular radical form of white evangelical religious nationalism, especially in the United States. And while we have some distinct aspects in the Canadian body politic that perhaps better position us for robust debate on policies of multiculturalism, secularism and the contemporary role of religion in the public sphere, the progressive left must develop a more responsive and complex paradigm for engaging with issues of religion and society.
If the the NDP leadership race is any indication, Canadians are deeply interested in what the progressive left has to say about issues of religion, secularism in Quebec and negotiating the competing interests of Charter rights. But these stirrings are not just about accommodation or acknowledgement. I suspect there are also a number of progressive voters who are also interested in what moral claims the progressive left will make regarding the challenges of our time: climate change, economic disparity and poverty, Truth and Reconciliation, mass human migration, nuclear power and disarmament, and racial justice (to name a few).
If the anticipated gains in NDP party membership turn out as voters in the leadership race, the NDP will be reconfigured and representative of a diverse range of racialized religious minorities. These new members will expect leaders who will fiercely defend their rights, and who thoughtfully navigate the complexities of religious diversity and lead our country towards innovative forms of participatory pluralism. And while Canadians are weary of the privileging of right- and white-wing evangelicalism, many on the progressive left remain curious about how we will navigate these important times.
Singh offered up a powerful ethic for the progressive left: "How do we respond to this? ... with love and courage."
Follow HuffPost Canada Blogs on Facebook
Popular in the Community