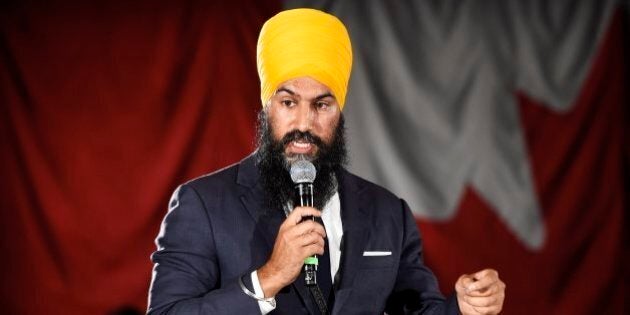 A day after launching his NDP leadership bid, Jagmeet Singh was making the rounds in Ottawa.
If he wins the race, Singh would be the first non-white person to lead a major federal party. The Ontario MPP acknowledged on Tuesday that he knows there is much focus on his racial background, but he hopes that people move beyond that:
Singh had dropped by HuffPost Canada's office to chat with Ottawa bureau chief Althia Raj.
He repeated themes of equality and social justice that he raised in his leadership kickoff speech on Monday.
And Singh said he wasn't surprised by some of the negative reaction to his announcement, comparing it to the bullying he faced while growing up in Newfoundland and Windsor, Ont.
"People treated me unfairly … others were kind and warm and generous. The goal is not to be discouraged by that challenge and to accept there are places we need to grow," he said.
Singh also listed off why he felt his campaign is different from his NDP leadership rivals:
The other official NDP leadership contenders to replace Tom Mulcair are B.C. MP Peter Julian, Ontario MP Charlie Angus, Manitoba MP Niki Ashton and Quebec MP Guy Caron.
With a file from The Canadian Press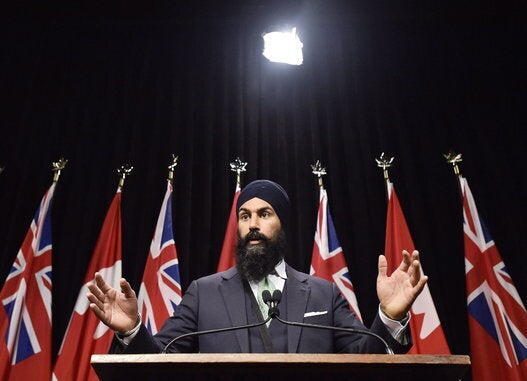 NDP Leadership Race 2017: Candidates