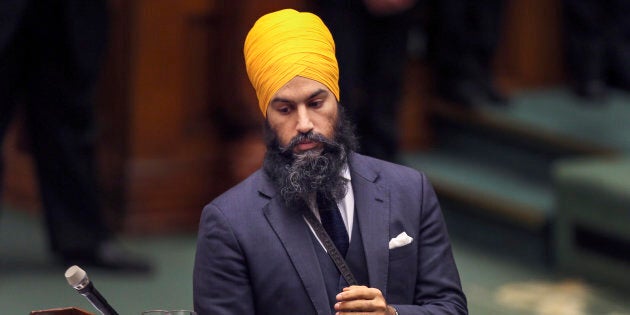 NDP leadership candidate Jagmeet Singh took to Twitter Tuesday to share a personal story that he hopes will help young people struggling with their self-worth.
In a series of tweets to mark Multiculturalism Day, the Ontario MPP wrote about how he felt out of place while growing up, how there was "something wrong with me for just being me."
Singh, who could become the first Sikh to lead a federal party in Canada's history, said that although he found confidence as he grew older, he soon encountered "new struggles."
"My turban & beard evoked a reaction in every room I walked into," Singh said. "I continued to feel like there was something wrong with me. It felt unfair."
Singh discussed some of the bullying he faced while growing up in an interview with HuffPost Canada last month. He said at the time that although some people treated him unfairly, he did not want to be "discouraged by that challenge and to accept there are places we need to grow."
He shared a similar message in his tweets, saying that although Canada has celebrated many milestones when it comes to multiculturalism, there is still "a tremendous amount of work to do."
Check out Singh's full story embedded below:
My turban & beard evoked a reaction in every room I walked into. I continued to feel like there was something wrong with me. It felt unfair.

— Jagmeet Singh (@theJagmeetSingh) June 27, 2017
I am running for leader of Canada's @NDP so that we can break these barriers - and I ask that you join me, with love and courage #ndpldr

— Jagmeet Singh (@theJagmeetSingh) June 27, 2017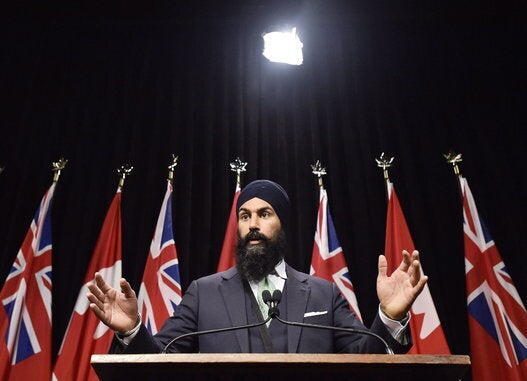 NDP Leadership Race 2017: Candidates