NDP leadership hopeful Jagmeet Singh had to face a situation he deemed a "little awkward" Wednesday at an event in Brampton, Ont.
Singh was speaking at one of his brilliantly named "JagMeet and Greet" events at the Professor's Lake Recreation Centre when a woman interrupted him to yell about his "Shariah."
Singh is a Sikh MPP from Ontario. Shariah is a system of laws based on Islam.
As part of his criminal justice platform, Singh plans to create a federal ban on racial profiling — an issue he has been outspoken about as a provincial legislator in Ontario.
With files from Althia Raj and The Canadian Press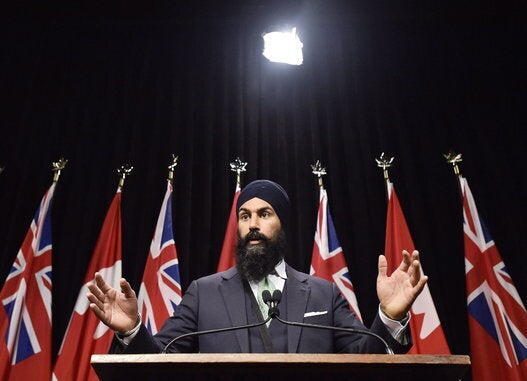 NDP Leadership Race 2017: Candidates