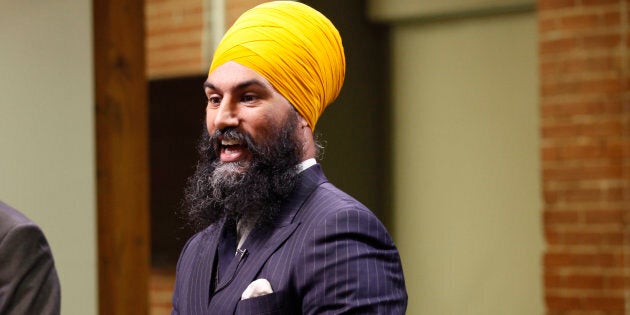 Jagmeet Singh is making no apologies for saying that he's got the federal NDP leadership in the bag, even if a rival finds it disrespectful to voting members.
The Ontario MPP has faced questions from other leadership candidates on whether or not he will run federally in 2019 if he does not win the leadership race next month. Singh's answer has been, simply, that he won't lose the leadership race.
Manitoba MP Niki Ashton, appearing on camera from Ottawa, pressed Singh about his posturing Wednesday.
"You've declared a few times that you're going to win and that it's already a done deal," she said. "But I'm thinking that kind of statement is premature and disrespectful of the members."
Singh responded that all of the candidates are running to win. Yet he also opened up about why he feels he must project confidence.
"I think that people have counted me out, saying ... how can a MPP from the province win at a federal stage? How can Canada have someone that looks like me in a leadership position?" he said.
"So, I have to be confident. It's something that I don't have the luxury not to be and I think many people are hoping that someone ... that's different from the traditional view of a leader can achieve that."
As a woman in politics, I don't need to take lessons about confidence in politics either."Niki Ashton
Singh, a Sikh who wears a turban, might be on the cusp of becoming the first non-white person to lead a major federal party in Canada.
"As a woman in politics, I don't need to take lessons about confidence in politics either," Ashton responded.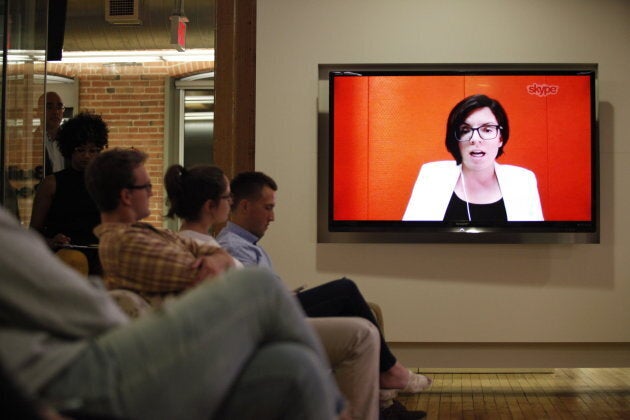 Then the Manitoba MP pressed him to commit to running federally no matter the result of the leadership vote.
"I wasn't presuming to teach you anything; I was just trying to answer your question," Singh told Ashton.
"I'm absolutely going to run because I'm absolutely going to win. So, I will definitely run federally."
The first round results of the NDP leadership vote will be revealed Oct. 1.