A southerly gust has left the city in a haze of smoke.
A warning from Environment Canada on July 5 finds "heavy concentrations of fine particulate matter associated with the smoke from forest fires, "adding that concentrations will remain high at least through Saturday."
But Montreal isn't alone.
"A northerly and northwesterly flow of air has pushed the smoke about 400 miles (643 km) from northern Quebec near James Bay down to Maine," Martha Webster, a meteorologist at the Maine Department of Environmental Protection told the Bangor Daily News earlier this week.
The fires, which have consumed some 280,000 hectares of land, according to CTV News, are also being blamed for power failures this week that left as many as one in ten Quebecers in the dark.
From the International Space Station, those vast tracts of smoke and scorched earth paint a chilling portrait. Canadian astronaut Karen Nyberg, who blasted off in May, tweeted a stunning image of the vast destruction.
In the image, smoke cascades like waves crashing over a massive expanse of the province's southwest region.
NASA has offered an even more in-depth image, pinpointing the major fires.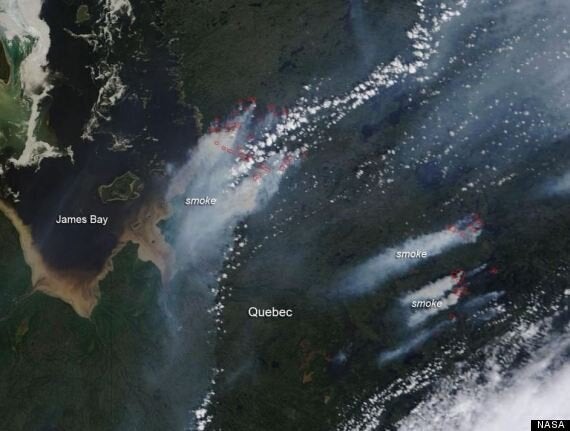 The air over Montreal, however, does appear to be improving.
The Montreal Gazette reports the city's Air Quality Index was at 4 on Thursday on a scale of one to ten, with 10 being the worst. It is expected to drop down to 3 today.
"Today is already better than yesterday — the air quality is now acceptable," meteorologist André Cantin told the Gazette on Friday.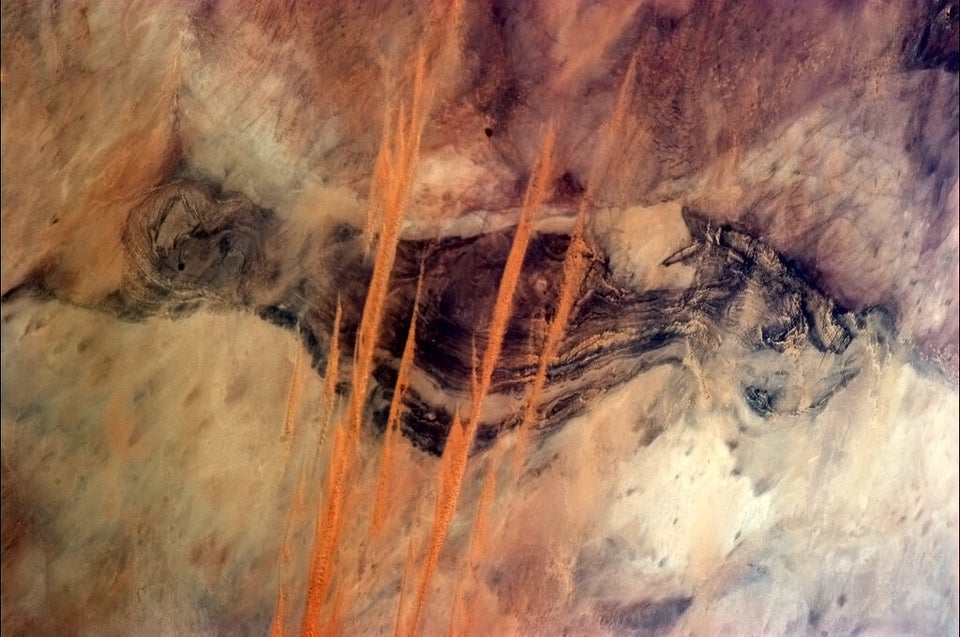 Chris Hadfield's Best Photos From Space
Popular in the Community