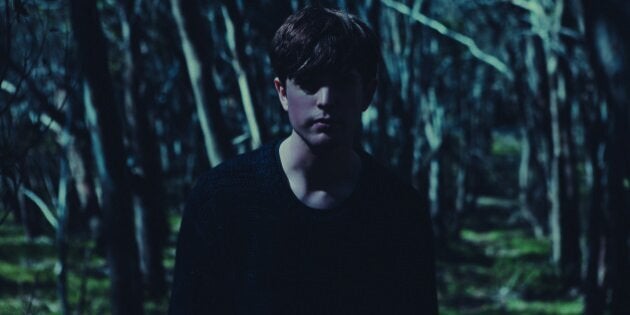 It's been a year since EDM superstar Deadmau5 shook up the industry with his infamous "We All Hit Play" blog post in which he admitted that he and many contemporary electronic performers aren't really doing much onstage when they say they're playing "live." His argument was that the fancy lighting effects and video projections of stadium shows require consistency from night to night, and that most electronic music didn't involve much live performance when it was originally recorded.
Post-dubstep crooner James Blake sees live electronic shows very differently though, as anyone who's ever seen him play knows. Backed only by a percussionist and guitarist, Blake quivering falsetto and jazz-influenced synth playing takes a central role, and he makes expert use of looping pedals to build layers of otherworldly harmonies in real time.
"There isn't any 'hitting play' in our show at all. Zero," emphasizes Blake before his recent Toronto show at Kool Haus. "We decided to approach it that way from the beginning because of seeing acts like Deadmau5, in fact. It seems paranoid to me to create an entire safety net around just being worried that you're going to fuck up. It makes me think there must be another reason, because it can't just be paranoid DJs, but I don't know what it is."
The soft-spoken performer, whose "Overgrown" recently won the Mercury Music Prize for best British album, isn't exactly known for battling his peers in the press. But the topic is obviously one close to his heart. Maybe that's because when you're working without the security of backing tracks each night, you lose some sympathy for EDM performers so terrified of screwing up that they opt instead to just pose and dance onstage.
"Things do go wrong sometimes. Maybe I'll play the wrong chords, and some people in the audience might notice that. I rarely forget words, and when you're playing a lot, the muscle memory is so strong. But if something does go wrong, you laugh, and you move on. These are normal things for any band, and I find it ridiculous that I even have to explain that this is what I mean when I say I'm playing live."
Of course, it's a bit easier for Blake to take that position since he is an accomplished pianist and singer, while artists like Deadmau5 typically program their melodies and riffs in the studio rather than recording themselves playing. If the music was never played live originally, why come up with a way to pretend it was just for the stage show?
"That argument falls down immediately, because why are you playing live at all then? Unfortunately, the state of the industry now means that producers have to make money somehow, and you can't really sell that many records, so how are you going to do it? There I do have some sympathy for them, because there's no other way to make money anymore. For most musicians now, live is their primary income. So there are better arguments that he could have used to justify it."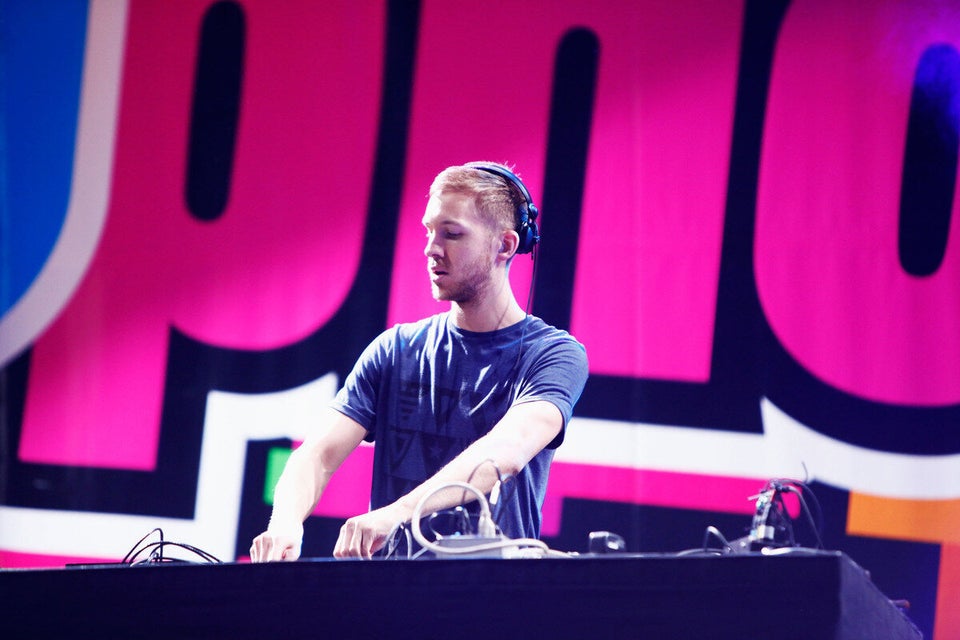 Forbes' Highest-Paid DJs Of 2013
Popular in the Community