Industry Minister James Moore confirmed on Friday he will not run in the upcoming federal election.
Citing family reasons, the Conservative MP released a statement saying his family has received "difficult" news about his son Spencer.
He added he will be "going home to British Columbia" to pursue new opportunities" and to be closer with his young family.
Balancing family responsibilities while in public life is always a challenge. This is particularly true when you have a child with special needs. Recently my wife and I received some difficult news about the health of our beautiful son Spencer.

While I have every confidence that Prime Minister Harper and our Conservative Government will be re-elected, and I wish I could be part of the next Conservative Government, after five terms and 15 years in public life, and with health challenges in my family, I have concluded it is impossible for me to seek another term in office.

I will finish this term as Member of Parliament for Port Moody-Westwood-Port Coquitlam, then I will be going home to British Columbia to pursue new opportunities and be closer to my young family.

The opportunity to serve as a Member of Parliament is a privilege that I have never taken for granted. I have cherished every moment of this incredible experience to serve my constituents and my country. I am immensely proud of what our Government has achieved under the leadership of Prime Minister Harper, and there is no doubt that Canada is stronger, more united, and more prosperous than ever because of his leadership.

I want to thank the Prime Minister for his friendship and support when I have needed it most. The opportunity to serve in his cabinet for the past 7 years as Minister of Industry and Minister of Canadian Heritage and Official Languages and the 2010 Olympics has been the experience and privilege of a lifetime. I will always be grateful for the opportunity, and so very proud of our accomplishments.

To my constituents, I thank you from the bottom of my heart for the opportunity to serve as your Member of Parliament through five mandates. I have never forgotten where home is, and that serving my constituents is what matters most.

To my staff who have served selflessly and tirelessly over the years, I thank you. Be proud of the things we have accomplished for Canada and never doubt for a moment that Canada is a better place because of your efforts and contributions.

To my amazing and loving family, thank you for your support, patience and understanding over all these years. I simply could not have survived in public life without your love and I am so lucky for the gift of you in my life. After 15 rewarding years, I am looking forward to the next chapter of my life.
The prime minister was notified of Moore's decision weeks ago.
At 39, Moore is among the most experienced MPs in the Conservative caucus. Under the Canadian Alliance banner at the time, he was first elected to represent the B.C. riding of Port Moody-Westwood-Port Coquitlam in 2000.
He was 24 at the time — making him the youngest elected B.C. member in Parliament's history.
Moore served as parliamentary secretary after the Tories won government in 2006 and was considered an effective speaker in question period and rising star.
In 2008, he was promoted to cabinet in the junior role of secretary of state for the 2010 Olympics, the Asia-Pacific Gateway, and official languages. Months later, he was elevated to minister of Canadian heritage.
In the 2013 summer cabinet shuffle, Moore was promoted to minister of industry, a coveted economic portfolio.
Fluently bilingual, Moore is often referenced as a potential successor to Prime Minister Stephen Harper.
His exit comes on the heels of the recent announcement from Justice Minister Peter MacKay that he won't run again this fall. John Baird, Canada's former foreign affairs minister, announced he was exiting politics last February.
News of Moore's departure also leaves the Conservative cabinet with one less policy and political heavyweight heading into the next federal election. B.C. is expected to be a key battleground for votes.
With files from The Canadian Press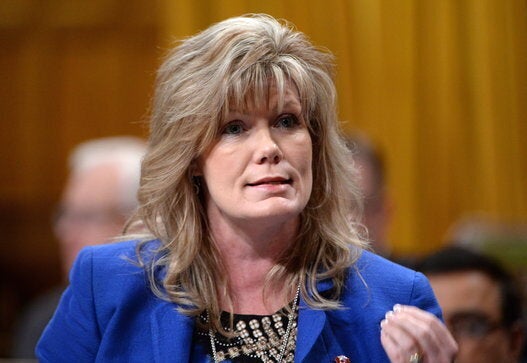 Notable MPs Who Aren't Running Again