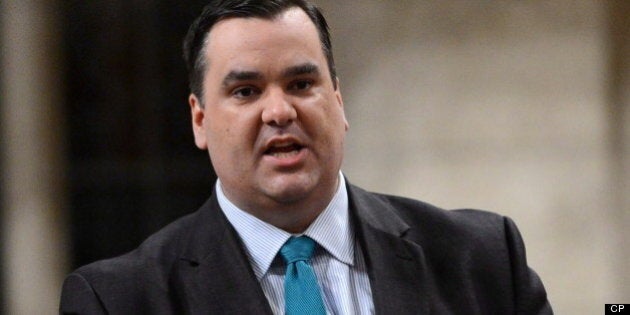 With the Senate expense scandal rocking federal Conservatives, it seems more and more people have begun to think about who may inherit the Tory throne when Prime Minister Stephen Harper decides to pack it in.
Baird has been on his feet to parry opposition attacks 67 times over three days of Harper's absence. Moore has been up 64 times over three different days. Kenney has been silent and that is more than an inside Ottawa curiosity.
Tim Harper believes Moore, a young, fluently bilingual British Columbia MP, may actually be making himself less attractive as a future Tory leadership candidate.
"(Moore) is believed to harbour leadership aspirations and has done those aspirations no favour by doing Harper's bidding on a scandal that has no upside for anyone playing defence," he wrote.
But Tim Harper is not the only person to question Moore's performance lately.
Moore went so far as to accuse Benskin of having introduced a private member's bill specifically to help himself avoid paying back taxes.
"His first act and only act in this Parliament, legislatively, is to try to pass a bill to absolve himself of his own tax liability," Moore said. "That is NDP corruption."
You can see video of Moore's exchange with NDP House leader Nathan Cullen below.
Actor Eric Peterson of "Corner Gas" fame said he felt insulted to see Benskin, a former actor, attacked so personally.
"I was led to believe I was to be introduced in the House of Commons and I was to be congratulated for what I've done, instead of sitting there and to be insulted by this incredibly insensitive remark about artists in general and about a particular artist and colleague of mine in particular," Peterson said. "I just got up and left ... I felt very slighted and hurt by it."
Liberal MP Bob Rae called Moore's broadside "one of the nastiest attacks from an individual in the House."
Postmedia columnist Michael Den Tandt also tweeted his disapproval of Moore's question period performance.
"James Moore is one of CPC's most credible ministers and a leadership prospect. He's doing himself no favours today, however."
But with a Cabinet shuffle expected this summer, it is believed Moore is in line for a promotion that could cement his position as contender for Harper's job some day.
Last month, Moore unveiled a splashy new website — like the type used in leadership campaigns — that got tongues wagging.
But Moore tweeted he only upgraded because his old site was "buggy."
One proposal, which is thought to favour Western contenders like Kenney, would give each party member a vote. Riding associations with large memberships — like those in Western Canada — would then swamp smaller ridings in areas like Quebec and Atlantic Canada.
When the Canadian Alliance and Progressive Conservative parties merged in 2003, a central part of the agreement was that each riding association would be given an equal say in a leadership vote. The issue was seen as a deal-breaker at the time and, in 2011, a resolution to change the process was defeated after passionate debate.
Kenney and Baird both favour a change to one-member, one-vote, but another potential Tory leadership contender, Defence Minister Peter MacKay of Nova Scotia, is strongly opposed to changing the concept of equal ridings.
"There's a bit of a refusal to accept the strong will of the party by bringing this forward time and time again," MacKay told The Canadian Press.
"Nobody can describe it as a unifying issue," MacKay said. "It's divisive. It pulls at old affiliations and old fault lines and I don't think we need that."
With files from the Canadian Press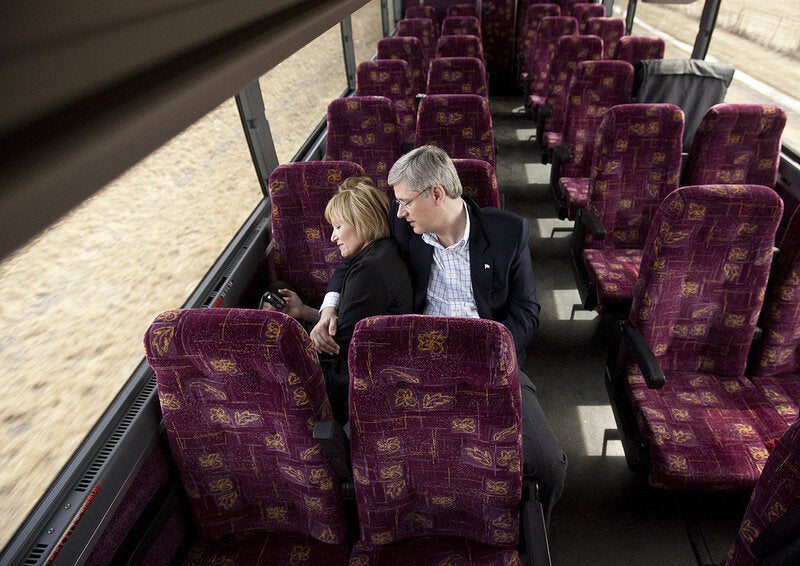 Memorable Stephen Harper Pictures