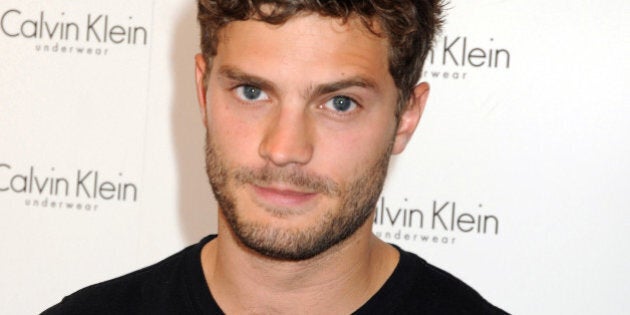 He's happily climbing up the Hollywood ladder but Jamie Dornan wasn't always an actor on the rise.
Now that he's a full-fledged actor (Dornan also stars in the TV thriller "The Fall" with Gillian Anderson and the historical TV drama "New Worlds"), the Irishman doesn't have much time for modelling and he prefers it that way.
"I've never felt massively satisfied from standing there while someone takes my photograph," he said. "It's never given me a thrill, but it would take a very foolish man to turn down the stuff that was offered to me. You're in your twenties, and people are going to give you a silly amount of money to lean against a wall with your head down. Fuck me, you've got to do it."
Need proof of his gorgeousness? Here you go: