OTTAWA — Canada's health minister says she wants to know where the provinces would spend additional federal dollars before agreeing to more cash — a position that Quebec says is unacceptable.
In an interview with The Huffington Post Canada, Dr. Jane Philpott said the Liberal government sees the negotiations over the new health accord as an opportunity to push for significant reforms in the health-care sector.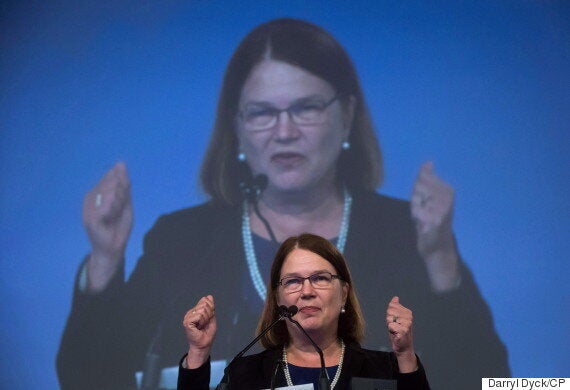 "It's a rare opportunity," she said. It has been 12 years since the provinces and the federal government hashed out a health-care deal, and this new government believes it can play "an important role in health," Philpott said. But while the needs of the health-care system are great, she said — especially with an aging population — the country is facing "sluggish economic times."
The Liberals have "no plan" to increase the annual federal health transfer beyond the current three per cent escalator, she confirmed to HuffPost last week on the sidelines of the Liberals' caucus meetings in Saguenay, Que. Under a 2004 agreement, the Canada Health Transfer had increased annually by six per cent, but next year, under a decision imposed by the previous Conservative government, transfers will drop to three per cent.
The Liberals will make good on their electoral promise to spend $3 billion over four years on home care and palliative care, Philpott said, but she was coy about how much more money there will be. Ottawa's priorities are home care and mental health, areas the provinces have also agreed are needs. If during the negotiations, the federal government discovers other needs, Philpott said, "we'll see if further investments are required."
'We are not performing as well as we should'
In her speech to the Canadian Medical Association last week, however, Philpott argued that throwing more money at the health care system isn't necessarily the answer. What is needed, she told physicians, is structural reform.
"[Canadians] are obviously and rightly proud of having a publicly funded and publicly insured health insurance in the country, but we are not performing as well as we should," Philpott told HuffPost. Compared with other countries, she said, Canada is among the highest spenders on health care but the outcomes don't show it.
"We know how you can deliver care better and for less dollars, but our system is not designed that way," she said.
The health insurance system was designed in the 1950s and '60s, when health care was delivered mostly through doctors and mostly in hospitals, she said. But now with technological and health-care evolution, medically necessary services can be performed in the home and in community settings where it doesn't cost $1,000 a day to keep someone in a hospital bed.
Provinces must 'make a case'
"People will be happier. They will be healthier. It will cost less money — but we have to figure out how we can encourage the system to move in that direction."
Philpott's solution is to ask the provinces to propose areas where they are willing to spend money that could help reform the system. She wants to incentivize them.
She also wants measurable outcomes.
The provinces need to "make a case," she told HuffPost. "Just say these are the kind of projects that we would like to do in mental health, in home care, this is what we are aiming for, these are the expectations, perhaps, the wait time in mental health, or this is the number of people that we believe should be able to have access to palliative care by this point in time, and we can say that is the kind of thing that we would like to invest in — and we'll be there ready to invest," she said.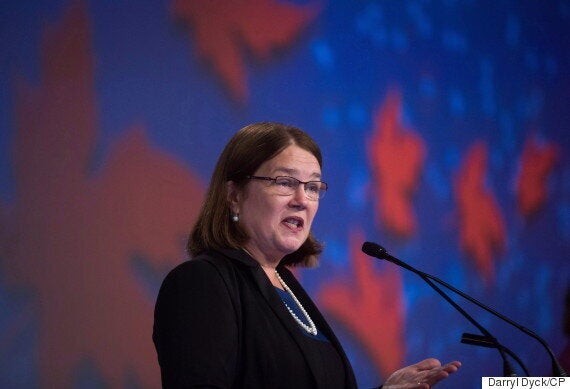 Philpott hopes federal cash will be used to expand and adopt small-scale projects that are working. She points to a paramedic program in Nova Scotia and one she participated in as a family physician that saw a paramedic regularly check in on patients at home who had issues such as chronic obstructive pulmonary disease, congestive heart failure, and diabetes.
The paramedic was electronically integrated into the family health team, had access to electronic records and could contact the doctor by phone or instant message to adjust medication if necessary. The paramedic could also visit patients who didn't feel well rather than ask them to go to the emergency room, at a much greater cost.
"We believe that the responsible thing to do is to invest in areas where we know Canadians are feeling that the system is not meeting their needs," she said. The federal government wants "to give the provinces and territories an opportunity to make those kinds of improvements and to measure those improvements."
The Liberals are interested in results and delivery, she added.
"In order for us to invest in health care, it is the responsible thing to do to know what that money is going to be used for."

— Health Minister Jane Philpott
"We have a huge number of priorities — of commitments — that we have made already as the federal government," Philpott candidly stated. "In order for us to invest in health care, it is the responsible thing to do to know what that money is going to be used for."
Just like the investments infrastructure, she said, the provinces and territories "need to come up with some kind of a sense of what Canadians can expect, and there needs to … be a business case for the work that the provinces and territories want to do."
All policy leaders have a responsibility to ensure that when they spend money, they know what it's going to be used for and what result they can expect, she added.
"You know, I think there was a real openness to that idea."
Provinces such as Ontario, Nova Scotia or British Columbia, for example, may be willing to go along with the federal government's plan. But Quebec is firmly opposed.
"I cannot say yes to that," Québec Health Minister Gaétan Barrette told HuffPost in a phone interview Tuesday.
The federal Liberals — and Philpott herself — agreed to abide by the principle of asymmetrical federalism, Barrette said. "When you say that to Quebec … by definition, it means no strings attached.
"We, as a government, will not agree to a very detailed bilateral agreement," he said.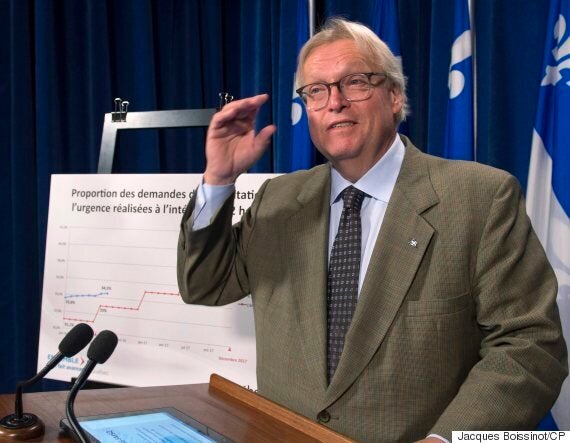 Ottawa, he said, is only moving in this direction "to get credit, political credit. That is the only thing they are doing, and that's bad."
There is "no doubt" that Quebec will spend money in the "proper areas" and "no doubt" that, a year from now, the province will be able to demonstrate "the proper results," Barrette said.
"I can go to her and say look at what we are doing, and look at the way we are measuring those things, but I will not write my name at the bottom of a document that imposes that on me," he told HuffPost.
"And because she [Philpott] knows that," Barrette added, "sticking to her position is to me a clear message that she doesn't want to put money really in the next budget."
'The classic chicken and egg story'
"It's the classic chicken and egg story," he said. "The chicken is funding. The rest should be easy and workable. The issue is funding."
If there is $3 billion for home care, and $1 billion next year for mental health, Barrette said, everything would be "workable."
"But the chicken has to be there first. No eggs without chicken."
Quebec, he added, doesn't need the federal government to push reforms.
"I am reforming our system in Quebec in the manner that has never been done anywhere in Canada," he said. "So I don't need that lecture. I'm writing the course on that. I'm [doing it] …. I [just] need the money to implement it."
Ottawa remains optimistic
"It's a bit of a classic impasse," Philpott acknowledged.
"The reality is: We will succeed when we collaborate and I'm very very interested in collaborating. That is a message that I have been trying to get out there loud and clear," she said.
Measurable outcomes are "not intended to be a stick," she told HuffPost.
"Is it a string or is it … what we are working towards together?" she asked. "This is a goal that we measure, and we measure things so that we can do better.
"We don't measure things to punish people. We measure things so that we'll know where programs are successful and where they're not working well, and that gives us an idea as to how we can improve the system."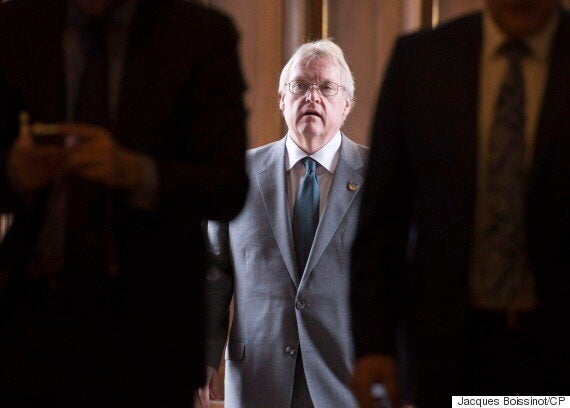 She defended Ottawa's actions, which some could perceive as meddling in provincial jurisdictions, by pointing out the federal government's role in health care. The delivery of care is a provincial matter, she said, but Ottawa funds and conducts research, oversees drug regulation and safety testing, and has already transferred $36 billion this year to the provinces in health care funding.
Back in January, when the health ministers met to kick off negotiations, Philpott noted that all the provinces agreed to focus on the same areas. "That part was clear," she said.
Together they pledged to:
Enhance the affordability and accessibility of prescription drugs;
Improve service in mental health, home care, and community care to meet the needs of patients closer to home and outside an institutional setting;
Foster innovation in health care services to spread and scale proven and promising approaches that improve the quality of care and value-for-money.
But while the provinces agreed on priority areas, Philpott conceded that they never agreed to have funding tied to those buckets.
What the federal government offered was bilateral agreements that would take into account different provincial circumstances.
B.C. and the Atlantic provinces argue, for example, that their distinct circumstances are that they have large populations of seniors, who cost more to care for.
Philpott suggested that the federal government might consider giving the provinces more money to address this "extra burden" but she noted other big drivers of cost, such as remoteness, in the territories and in some northern part of the provinces, that should also be considered.
Different agreements could be reached, Philpott suggested. "But ultimately, 14 people around the table need to agree that what we come up with is fair," the minister said. "So to a certain extent, they are going to have to have those conversations."
The health ministers are scheduled to meet face to face in October. There has been talk of a five-year plan, but the length of the new health agreement, how much money is on the table and where it will be spent, have yet to be really discussed.
That's part of the "tough conversation" Philpott said is coming up. She hopes "to get money out of the door as soon as possible" in the 2017 budget, she said.
"I am determined to get as much investment in health as we can…. But clearly there is work to be done in terms of getting together and agreeing on how care can be improved for Canadians and what kind of improvement can be expected for the money invested."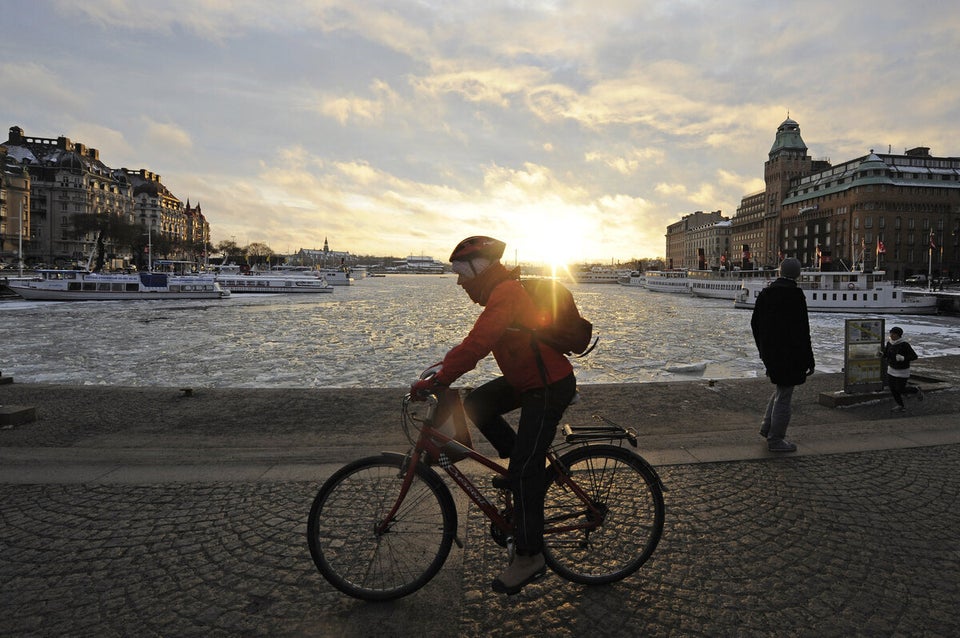 The World's Most Efficient Health Care
Popular in the Community