Posted over the weekend, the wife of The Great One, Wayne Gretzky, captioned the 'gram, "The real girls of Gozzer!!! #emmaparisbryellehermes," a reference to not only the "Real Housewives" television show, but also to Gozzer Ranch, the Gretzky family getaway in Idaho.
In another image of Emma, Janet writes, "Thank you @parepare7 for inviting Emma along for this fun photo shoot love them LAYLA Hilinski!!!!"
Slamming the 55-year-old mother of five for photographing the girls in the headdresses and allowing elements "of an oppressed peoples" to be adopted into a photoshoot, the online community called out Janet's insensitivity in a big way, focusing on the traditional bestowing of a headdress.
"Our headdresses are reserved for our revered elders who, through their selflessness and leadership, have earned the right to wear one. It's a spiritual garb, not just cultural; it's not merely an addition to one's attire. Wearing one, even an imitation headdress, belittles what our elders have spent a lifetime to earn," one Instagram user wrote.
"Native people are still living in that dark past. However headdresses are a earned right for native people. The highest and most respected person on a tribe wears those. It's something that is very sacred. So it is seen as a slap in the face to those who have earned their right to wear one," another wrote.
Users on Twitter also had something to say:
Many are also defending the actress, saying they believe the photo was not "intended to be disrespectful" and that is was beautiful.
"Beautiful photo!! Your girls are gorgeous! Hope they enjoyed the photo shoot! Nothing wrong with this photo whatsoever! People do photoshoots for all different things, different themes etc..and this is not any different. People need to relax and stop finding reasons to make something so innocent into such a big deal all the time," one user wrote on the photo which has over 260 comments.
Gretzky has yet to comment on the matter.
Let's just all agree to put an end to cultural appropriation, shall we?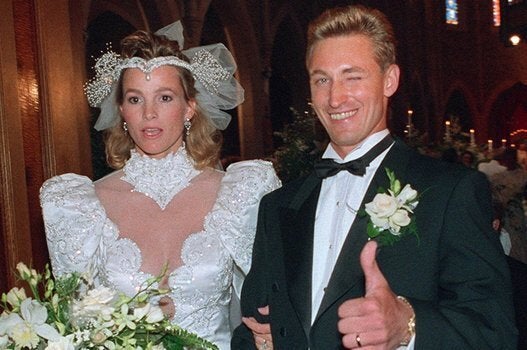 Wayne Gretzky