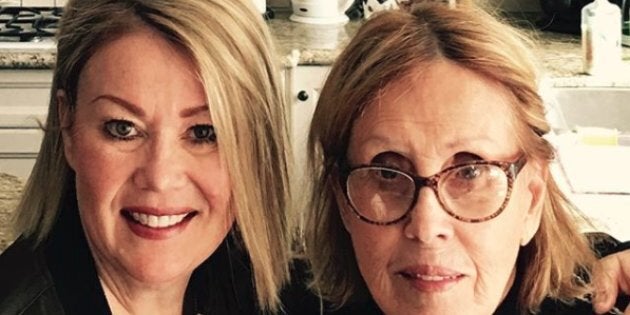 "She looks at me with such hatred that it takes my breath away."
"I can't remember how it used to be."
"There are days when I feel like I am the worst person in the world."
Canadian singer-songwriter Jann Arden is known for her heartfelt and haunting lyrics, but some of her most resonating statements aren't set to music — they're in her everyday descriptions of caring for her parents.
For years, Arden has been sharing the heartbreak and humility of watching her father struggle with dementia and her mother suffer through Alzheimer's disease across her social media platforms, where her fans have responded with an outpouring of support and empathy.
The memoir includes personal stories, diary entries, family photos, and the recipes Arden developed in her own kitchen in rural Alberta to share with her mom.
"I never thought of myself as the least bit maternal. But it's amazing you can step into these roles, even reluctantly. I've learned a lot about myself. I am more resilient than I thought I was," Arden told the Toronto Star this week.
"I didn't understand how many people were in the same boat. And what a catastrophe memory loss is," Arden said.
Dementia In Canada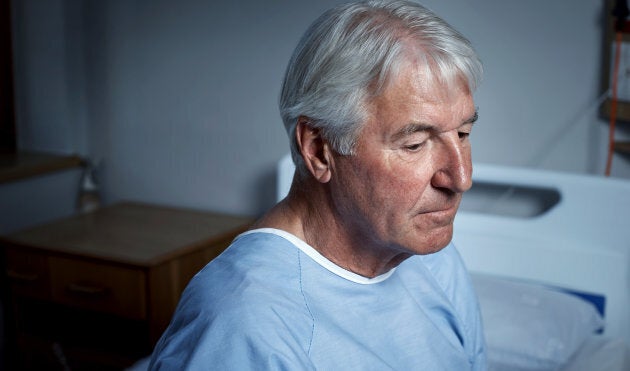 More than 500,000 Canadians are currently living with dementia, and 1.1 million are affected either directly or indirectly by the disease, according to the Alzheimer Society of Canada.
Alzheimer's is the most common form of dementia, and it's fatal. The degenerative disease that destroys brain cells is characterized by changes to: functional and cognitive abilities, emotions and moods, behaviour, and physical abilities.
"I am scared of them forgetting themselves into oblivion and taking me with them," Arden wrote in a 2014 post that was shared more than 9,000 times.
When her father died in 2015, Arden didn't censor herself when she described watching him take his last breaths. She later described how her mother kept insisting she still saw Arden's father around their house, and "I don't know if it's the Alzheimer's or the dementia or the combination of both, but she sees him and it's as real as anything."
An Outpouring Of Support
Thousands of people comment on Arden's posts about her parents with messages of solidarity as they, too, struggle to care for parents with dementia.
"You are not alone. You have brothers and sisters who are walking this path, ahead of, behind, or alongside you. Keep breathing," one user commented on a recent post of Arden's.
"I burst into tears when you talked about her calling you the worst daughter. My mom did the same," another wrote.
"All of us are held hostage by this disease," said another.
"Went thru it with both parents who were diagnosed the same year. Our family's life was changed forever," a commenter wrote on Instagram.