Whether Prime Minister Justin Trudeau and Quebec Premier Philippe Couillard support it or not, I hope the Canadian collective conscience unites on making January 29 a National Day Against Islamophobia.
Establishing commemorative days or months are a tool to assert the need for action and solidify support for the downtrodden.
The National Council of Canadian Muslims called for making January 29 a day against Islamophobia in Canada many months ago. This call was echoed and supported by many other Muslim groups. Yet the call has not been heeded by any government to date. Some politicians dodge the question skilfully, while others even say explicitly that they will not do it. I am left to wonder which is worse.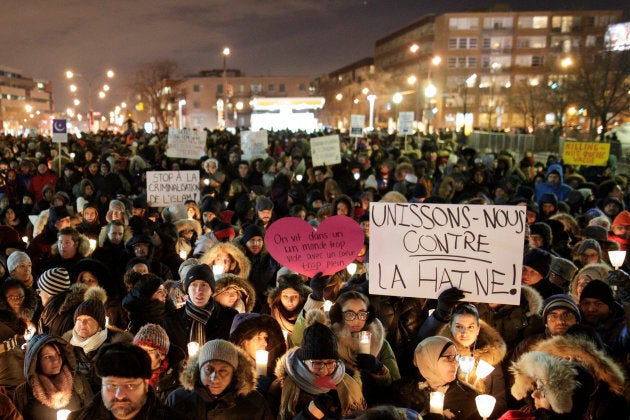 As I think about this I ask which president decided to celebrate February as Black History Month, and which governor adopted and initiated the Pride Parade?
If the Association for the Study of Negro Life and History would have called on the United States government, in 1926, to declare the second week of February as "Negro History Week," they probably would have been waiting, till today, for President Donald Trump to tweet his consent.
And if, in June 1970, Chicago Gay Liberation would have waited for the state governor to sponsor a march to commemorate the previous year's riots following a police raid on the Stonewall Inn in the Greenwich Village neighbourhood of New York City, LGBT rights would not have achieved even a small fraction of the advancements they have witnessed today.
The Muslim community continues to look to various levels of Canadian governments as the saviour and the protector. I believe this is a vision Muslim immigrants brought with them from countries where the people have no voice or power, and where the dictators and absolute monarchs decide everything, for their country, people and even for God, in some cases.
What will make them act is when they see 60,000 people marching in the streets of Quebec.
And here, in our Canadian democracy, I learned the hard way that it is not the justice of the cause or the need of a certain community to be protected that guide political decisions. It is the number of votes the decision will bring the politician or party that is the deciding factor.
Bill 62 is not far behind us. A bill that practically adds nothing to how the system works or society is regulated. It was only passed as a signal to conservative voters that the Quebec Liberal Party, like the Coalition Avenir Québec, can lean to the right, and to nationalistic voters that the Parti Québécois isn't the only party that can come up with a "charter."
What will make Trudeau, Couillard, mayor of Quebec City Régis Labeaume or mayor of Montreal Valérie Plante declare January 29, or any other day, a day against Islamophobia is not the killing of six, 60 or even 600 people in cold blood in one incident. What will make them act is when they see 60,000 people marching in the streets of Quebec City, Montreal and other cities across the province and the country on January 29, commemorating the Quebec City massacre, year after year.
There is already strong support within civil society across Canada for a movement against Islamophobia, and there are already many actions being organized on that day. Only the people can establish the National Day Against Islamophobia, and what the politicians will do is follow, claim it for themselves and take the credit.
I personally don't mind, but I will not hold my breath for them to lead.
Follow HuffPost Canada Blogs on Facebook
Popular in the Community