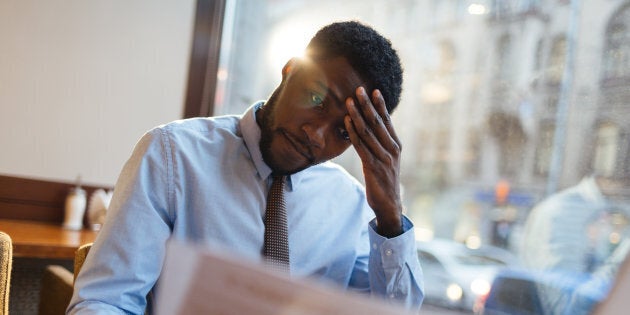 If going back to work at the start of a new year fills you with an extra special sense of dread, you're not alone.
A new poll from staffing firm Accountemps found that the winter months have a negative impact on more than half of Canadian professionals. Only eight per cent said they had a positive effect.
A quarter of respondents said January was their "least happy" month at work. February came in second , with 20 per cent of workers saying it was their least favourite.
Two per cent of respondents chose May and October as their least happy months, making them the least disliked.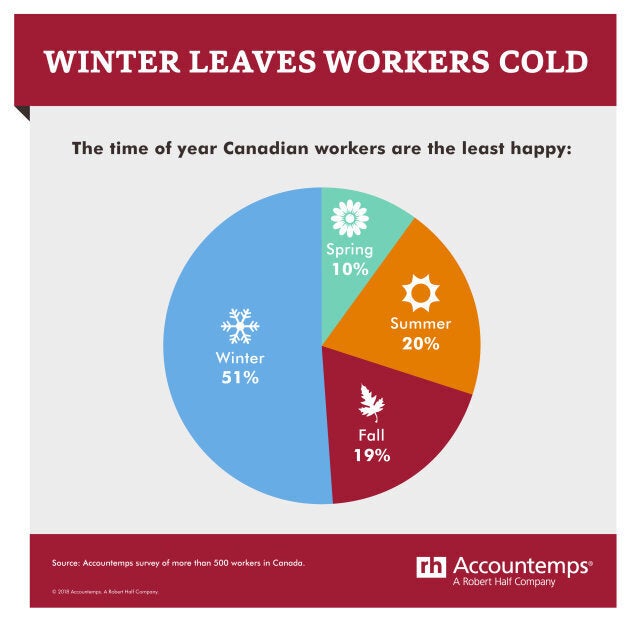 Managers must be aware of the winter blues' effects on morale and productivity, Accountemps' president David King said in a release.
"Proactively working with teams to identify challenges and provide supportive resources can help mitigate any issues before they escalate or impact the business," he said.
The winter blues may not be as serious as Seasonal Affective Disorder, a form of depression that affects two per cent of the population, according to the Canadian Mental Health Association. But that doesn't mean it doesn't take its toll.
Accountemps shared some tips to help workers push through the cold months, like getting the right nutrients for energy and focus and setting specific goals with managers. Watch the video above for more.
The firm's survey was conducted with 557 workers over the age of 18 across Canada. The poll has a margin of error of plus or minus 4.06 per cent, 19 times out of 20.
Popular in the Community