A member of the European Parliament literally stood up against some awful sexist comments on Wednesday.
Lawmakers were debating the pay gap between men and women when Polish nationalist member Janusz Korwin-Mikke shared his thoughts on the subject.
Women only made it to 800th place in a Polish physics olympiad and they made up none of the world's top 100 chess players, he said.
"And of course, women must earn less than men, because they are weaker, they are smaller, they are less intelligent. They must earn less, that's all," he said.
The comments did not impress at least one of his colleagues. Spanish Socialist member Iratxe Garcia Perez, who had just spoken about the injustice of the pay gap, made quite the face.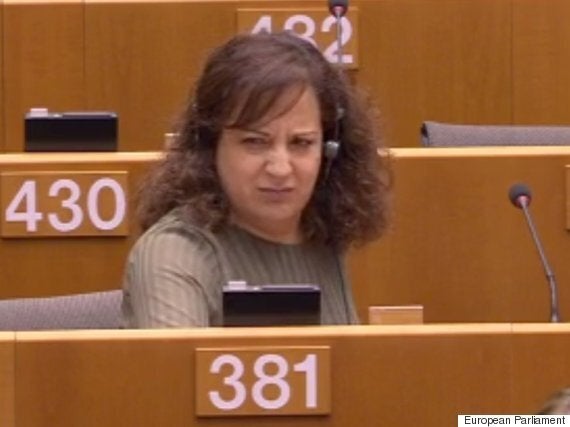 Then she stood up to respond.
"Well, according to what you're saying and according to your theory, I wouldn't have the right to be here as a member of Parliament," she said. "And I know that you're very upset and very concerned about the fact that we women can represent citizens on an equal footing with you," she said, according to a translation of her comment in Spanish.
"Now, I think I need to defend European women against men like you."
Other members were not impressed either.
The parliament's president is probing whether Korwin-Mikke broke its rules on defamatory, racist or xenophobic language or actions, according to BBC News.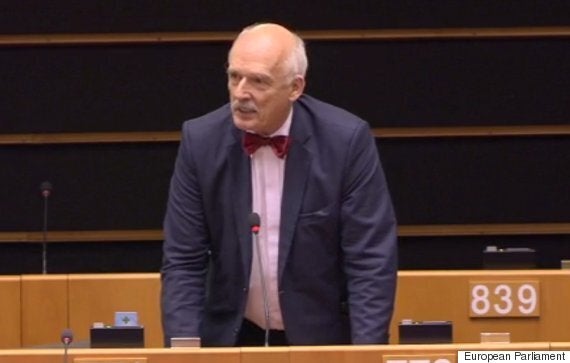 The Polish politician has a history of making controversial comments.
After calling the Europe's influx of migrants "excrement" last year, he lost 10 days of atttendance allowances totalling more than 3,000 euros (C$4,334) and was suspended for five days, BBC News reported.
He was also suspended for 10 days along with another parliament member in 2015 for making a Nazi salute.
He has used the word "n*****" to refer to black people, according to the Independent.
The Guardian reports Korwin-Mikke has also said he believes men's semen influences the attitudes of the women they sleep with, and that almost half of women who say they don't want to have sex are just pretending.
Popular in the Community