Jared Leto has officially transformed into The Joker.
Take a look for yourself:
But this isn't the first time the 30 Seconds To Mars frontman has shown off his green locks -- he shared a selfie via Snapchat in full-on Joker hair and makeup.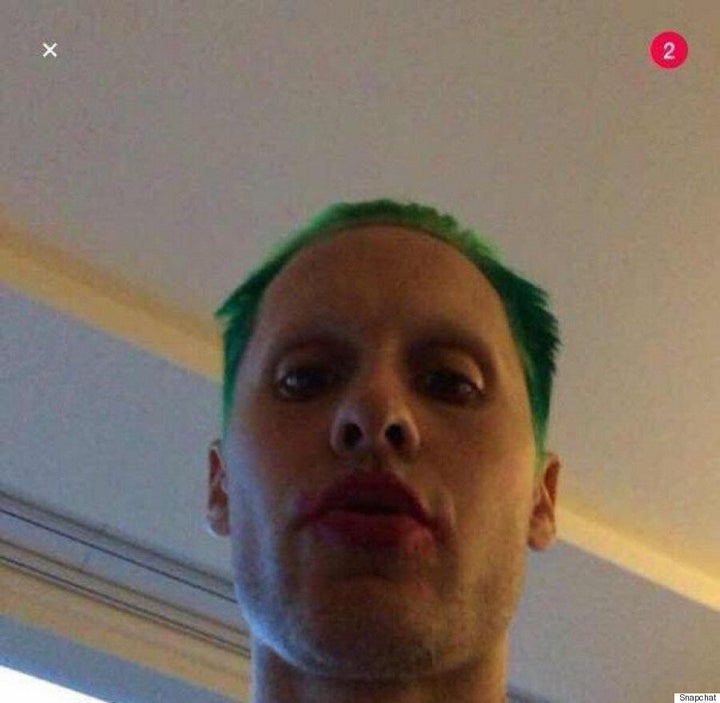 "Suicide Squad" is set to hit theatres August 5, 2016, which gives us plenty of time to mourn Jared's Jesus locks.