OMG guys, Jared Leto's gorgeous long hair is gone!
On Monday, director David Ayer took to Twitter and posted two pics of the Oscar winner getting his luscious ombré locks cut off. The first pic shows someone taking scissors to Jared's ponytail with the caption, "Should we?"
Before we show you the photos, just remember the glory that was Jared's Jesus hair: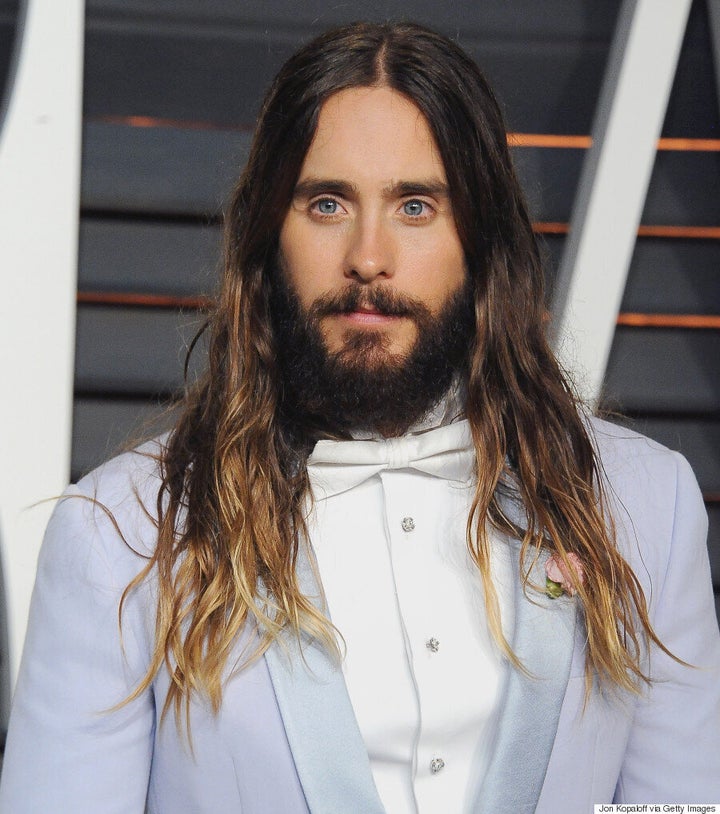 The follow-up snap shows the actor clean shaven and with short dark hair (although it's hard to see because the pic is in black and white and shot from the front):
What do you think of Jared's haircut?