Do you believe in love at first sight? Because Jared Leto sure does.
It was a day like any other at Milan Men's Fashion Week in June. Leto, a Hollywood heartthrob who drinks out of a fountain of youth, was in attendance for Gucci's spring/summer 2017 menswear runway. He took his front row seat. The show began. And then it happened.
In front of him walked a model sporting a bright green, double-breasted coat. It was bold, it was collared, it hit the knee. And according to Leto's facial expression, it was perfect. He had to have it. This was fate. This was love. The heart wants what it wants.
"I want someone to look at me like the way Jared Leto is looking at this green jacket," one Twitter user wrote.
On Tuesday night in London, dreams came true for the 44-year-old Academy Award winning actor. He was reunited with THAT Gucci coat in a big way. At the premiere of the highly-anticipated DC Comics film "Suicide Squad," Jared wore the "Shrek-ish" green statement jacket with bubblegum pink pants and strapping brown leather shoes.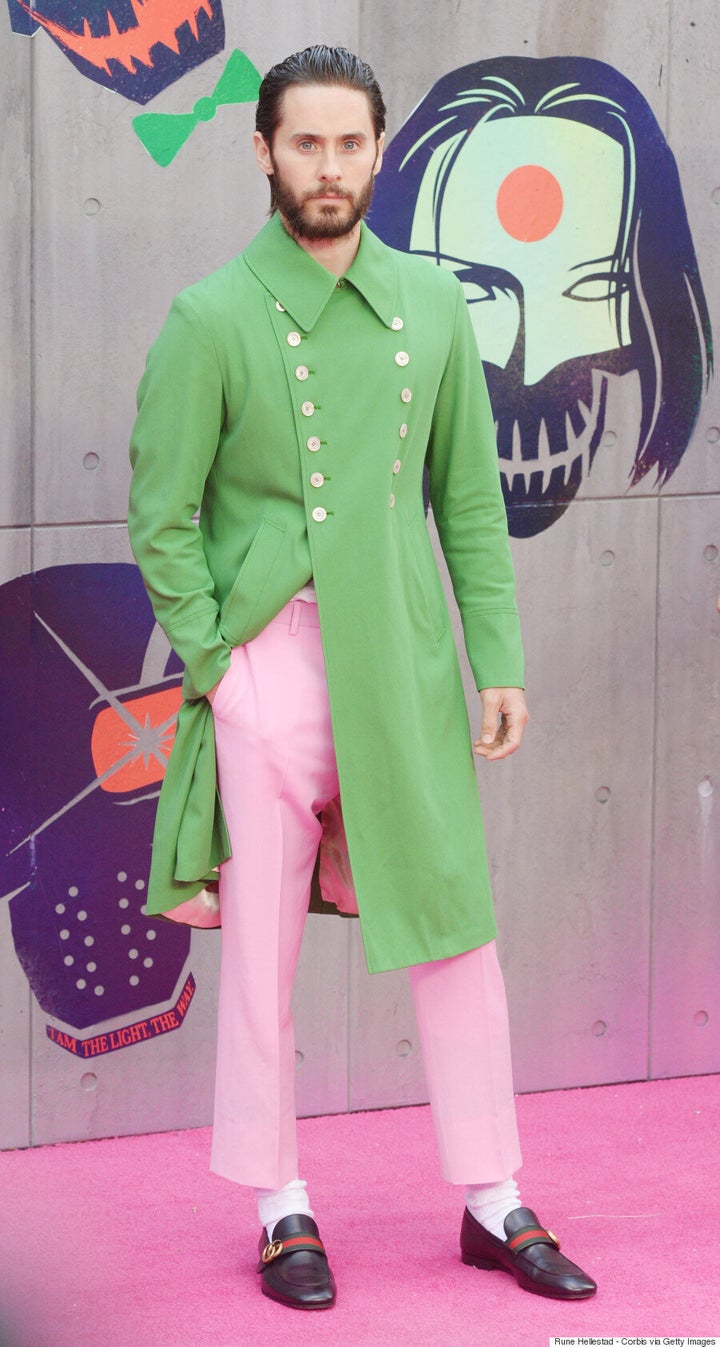 Quite frankly, he looked like Buddy The Elf. But we're okay with that because we love Buddy The Elf.
And Twitter said some other stuff about the outfit too...
Of course, Jared's relationship with Gucci is a strong, organic one. A few months ago, the Italian fashion house announced Leto as the face of their new fragrance, Gucci Guilty, on Snapchat. And in an interview with Billboard in February, the "Dallas Buyer's Club" actor's stylist, Micaela Erlanger, said "Jared has a sense of style that is very much complimented by Alessandro [Michele]'s aesthetic."
And there you have it, this is why you should never give up on your ~dreams~.