Jared Padalecki grew up to be an amazing dad, just like his "Gilmore Girls" character Dean Forester.
While the 34-year-old actor doesn't have quite as many kids as Dean (four is a lot), he does have two sons with his wife, actress Genevieve Cortese, and one on the way!
Based on his Instagram, Padalecki is a big family man. The actor, who is now known for his role on "Supernatural," often posts photos of his wife and sons – and we have to say, his boys are freaking adorable!
Just check out this cute snap of Padalecki and his kids: four-year-old Thomas and two-year-old Shepherd.
And here's a pic of the whole family celebrating the actor's "I Am Enough" campaign, which helps "[fund] charities that support the fight against depression, self-harm and suicide."
From the family photo, we can see that Padalecki's eldest son, Thomas (right), looks just like him, while his youngest, Shepherd, looks just like mom.
While Padalecki is often away filming "Supernatural," he always makes family time a priority and describes himself as being "violently protective" of it.
In 2014, he admitted, "After 'Supernatural' I hope to kind of back off from the business and work more sporadically and be a father and be a basketball coach for my kids, maybe get into producing or something."
Although his boys are still young, Padalecki loves to share throwback photos from when they were just wee babies.
Here's a throwback of baby Shepherd.
And here's one of Thomas.
Could the Padalecki boys be any cuter?!
Now that the actor and his wife are expecting baby number three in March, we can definitely expect more adorable baby photos on the way.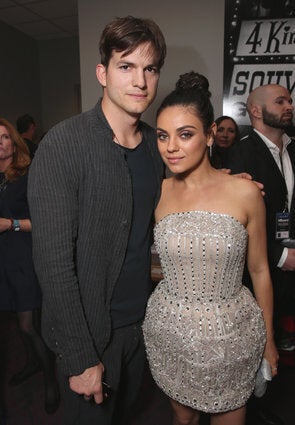 Celebrity Babies We'll Meet In 2016